Education—A Promising Playing Field for Mobile and Cloud Technology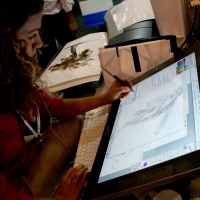 Mobile and cloud technology have become more versatile in the last decade with software products and applications touching varied disciplines. Education is one such major discipline where innovative software is taking root—benefiting learners, training organizations, and software makers. 
Cloud-based software solutions have given a face-lift to the education industry enabling remote and long distance learning, which would not have been possible a few years ago. Newer mobile devices such as e-readers and tablets and their applications have further enhanced the learning potential among not only students but also among the older population—making learning an ongoing culture. It is exciting to see companies like Microsoft slash the prices of devices—such as Surface—for educational institutions by as much as 60 percent, making it affordable for them to adopt.
Companies continue to introduce new cloud products targeted at online learning for developing nations such as India and China, where the student community is large yet learning can sometimes be challenging due to the lack of proximity to schools and difficulty in accessing additional coaching outside of schools. Technology-driven education has gained popularity to support anywhere, anytime learning through online sophisticated learning management systems that help the learner complete a full learning task including assessments and areas of improvement.
More importantly, it has the power to customize the learning content, pace, and flow to align with the learner's abilities rather than having the same content delivered to several hundred students in a physical classroom. Technology penetration helps make education more affordable to a larger base of students, who might otherwise be deprived of the learning opportunity.
Several non-profit groups have been contributing in ways to make learning fun and effective while leveraging the latest in technology. They have been partnering with software makers wherever possible to accomplish their goals. The Khan Academy is a great example, and Salman Khan, the founder, is often seen talking about the support he gets in his initiative from IT giants such as Bill Gates. The Khan Academy is a living testimony to how technology, while leveraging rich video content, can be used to effectively impart knowledge to end users.
While product makers, whether for profit or non-profit, pitch in their share through techniques outlined above, they can partner with educational institutions in other ways to promote the use of technology while simultaneously fulfilling their corporate social responsibility.
It is promising to see start-ups in the learning domain getting support and funding in the market, and it will be exciting to see how they shape the learning landscape in the years to come—with due support from evolving technology.
Up Next