Google's Organization-Wide Innovation Strategies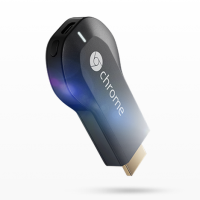 Innovation is a strong force in motivating people to join and continue working in an organization. Although all organizations understand this, not all of them are successful in favorably adopting it to create an overall win-win-win situation for themselves, their employees, and their end users. Constraints such as a lack of the right people to work on innovation initiatives, inadequate funds, and the need to focus more on core business strategies can curtail their scope for innovation.
However, those organizations that adopt a well-thought out strategy toward innovation and are able to allocate the required resources for it clearly set themselves up to emerge as market leaders in the long run—both tactically and strategically. Google has always emphasized organization-wide innovation—whether it's an employee who spends a reasonable portion, typically 20 percent, of his time on innovative ideas or a dedicated team that's driving the effort. 
Google X, the company's experimentation wing, was incubated in 2010 to work on highly secretive innovative projects, and their focus has typically been to address problems that face humanity. Google's strategy is worth looking at closely and differentiating it from other players, including leaders like Apple.
The 4E's of Google's charter are Earn, Entice, Expand, and Experiment—with experimentation playing an important role in feeding into the other three. With a very expansive innovation strategy, an organization can easily enter a zone of randomization only to realize that it has been spending resources with no acceptable outcome. To address this challenge Google has been adopting a very smart two-pronged approach:
A clear focus on not just what to build, but more importantly what to stop building. This bold call to stop projects at the right stage is critical in succeeding with diverse innovative projects underway. 

A launch and iterate approach, where Google gets its products (when they are in a reasonable shape) in the hands of users to get their feedback and then continues to build on them. This is a core area where

Google differentiates itself from Apple

, whose focus has always been on delivering perfectly developed and tested products to users.
Lately, we have been seeing some interesting initiatives from Google—Google Glass, driverless cars, solar powered balloons, and Moto X smartphone—some of which the CEO talked about recently. Every now and then we see posts about the exciting new products innovation leaders like Google are working on. Clearly the most recent newbie from this giant, Chromecast, has been creating massive market demand.
There's no denying that the marketplace will pay heed and react positively to new and innovative products capable of addressing everyday needs and challenges and are of acceptable quality. And there is no denying that Google seems to have adopted a very competitive and successful strategy toward innovation in the workplace.
Up Next