Choosing an LMS? Know Who You Are and Why You Want It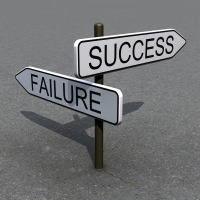 Words of caution: Before choosing a learning management system (LMS), know who you are and the reasons you want it. If you don't, you may select a system that doesn't meet your needs. Not all LMSs are alike, nor should they be. I like to look at LMS functionality from three different perspectives: corporate use; academic use; and independent trainer, coach, consultant, and speaker use.
Each of these perspectives brings with it different types of functionality, cost considerations, and technical integration issues. On the surface, they all do—or should do—the same thing. They should serve up videos in Flash and HTML5, be SCORM compliant, have login security, provide usage reports, have an attractive user interface, and follow the same market trends.
The true differentiation between LMSs comes with the business model it is designed to support, the business issue it's trying to solve, and the complexities relating to integrating it with your other computer systems. LMSs for corporate use should have the ability to interface with the company's:
Human resource system for integration with performance management and employee goals
Talent management to track employee skill sets
Accounting system for internal cross-billing purposes
Compliance systems for adherence to governmental required training, such as sexual harassment prevention
Certification tracking systems to track industry specific training, such as CPR in medical and safety organizations
The LMSs used in academia must provide the ability for heavy interaction between students and instructors, provide robust testing mechanisms, allow multiple sections of the same class from the same or different instructors, provide the ability to produce formalized transcripts, allow facility curriculum management, and interface with various systems, including: student accounts and billing; class scheduling; facility, resource (such as classrooms), and administration scheduling; and compensation and payroll for the payment of part-time faculty.
Lastly, LMSs designed for independent trainers, coaches, consultants, and speakers allow them to expand their revenue model and provide multiple training options (blended learning) to their clients. These systems must:
Be very easy for non-technical people to operate
Contain a security model that supports both business-to-business and business-to-consumer type models
Contain a shopping cart type capability with credit card payment
Provide flexibility when working with large corporate clients
Facilitate client level reporting by the client, without trainer intervention
Have connectivity to CRM systems for marketing purposes
The moral of this story—as with all system and vendor selection activities—is that the devil is in the details. Even LMS systems that you would assume have the same base functionality and purpose are extremely diverse.
Up Next