Is Offshore Development a Job Killer or Job Creator?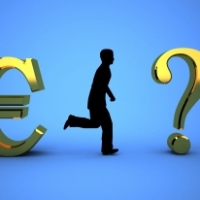 IT outsourcing is here to stay—in fact, it's growing. The worldwide market for IT outsourcing is forecast to reach $288 billion this year, a 2.6 percent increase from 2012, according to Gartner.
Some view IT outsourcing as an approach that takes a bite out of US jobs, but there's another side to the story. Offshore IT services can actually create jobs here in the United States, as funds saved from outsourcing can strengthen companies to be able to grow business and increase or retain the number of their domestic employees.
IT capabilities are among the top services now outsourced as a way to cut costs while deploying new capabilities. Demand for IT services is driven by American businesses that seek to adopt the latest technologies in order to stay competitive and grow revenue.
Fifty percent of major enterprises plan to increase outsourcing of application development and maintenance during 2013, according to the State of the Outsourcing Industry 2013 study conducted by HfS Research and KPMG Institutes.
The factors behind the trend for outsourcing are numerous:
IT service providers can obviously provide efficiencies and superior skills and resources from their areas of specialization.

Outsourcing can eliminate the need for costly capital expenditures to beef up IT infrastructure.

Management and staff can focus on the process, output, and strategies that relate to the core business.

Outsourced IT services can provide greater certainty of the total spend for development and other technical projects.
Offshore teams are streamlined, highly qualified, often available at dramatic savings, and able to deliver more quickly—enabling businesses to respond quickly to market demands.
Despite the growing trend to engage offshore IT services, the domestic demand for IT professionals remains strong, according to an IT industry survey conducted by Monster.com. The survey found that software developers, web developers and computer systems analysts are at the top of the list for in-demand IT jobs in major markets including New York, Washington DC, and Chicago.
The Bureau of Labor Statistics projects that the need for computer and IT specialists will rise by 22 percent between 2010 and 2020, adding 758,800 new jobs.
For a United States-based business, the benefits resulting from savings due to outsourced IT projects may have initially prevented job loss for employees by protecting profit margins. Now that the economy is beginning to improve, the new development tools and outsourcing savings are behind opportunities to get to market faster and ramp up business.
And the offshore IT service providers themselves are also boosting the United States economy. In the case of Shinetech Software, based in New York and China, the need for a domestic presence to serve US businesses has led to opening additional East Coast and soon West Coast offices, which are staffed by locally hired personnel in sales, marketing, IT, finance, and management.
With the United States becoming a more service-based economy—which includes IT—cost control measures that help businesses start up, stay afloat, and eventually expand are vital to economic growth as we emerge from the recession.
Up Next