What Has Happened to Serena Software?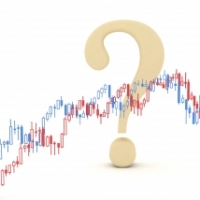 Having worked with Serena Software products for the past fifteen years, I read this story with great sadness. Recent news about private equity firm Silver Lake putting Serena back on the block does not bode well for this one-time industry leader. One doesn't have to look much further than what the company's own employees think about its future to realize that the fall of Serena is upon us.
With the naming of a new CEO this year, Serena was in for another round of layoffs and cuts as its prior strategies had not stemmed the losses it was taking in the market place. Serena followed with a much-anticipated round of layoffs, which ultimately resulted in 32 percent of the company being let go.
This was a bad move on Serena's part as other CEOs have proved that doing the opposite is the best strategy. Here is the CEO of Honeywell explaining how to avoid doing layoffs.
Ironically, Honeywell was suffering from the same problem as Serena, as evidenced by this quote from the Harvard Business Review: "Virtually no pipeline of new products existed, because managers had been disinvesting to boost profits." This could be said about Serena as well.
In 2002, Merant (which formed from the Intersolv and Micro Focus merger) and Serena controlled 32.5 percent of the SCM tool market according to revenue. By 2006, the share that Serena controlled was at 17.9 percent; this was after the company purchased Merant in 2004.
In January of 2013, Serena reported revenue of $74 million dollars. Although we don't have specific numbers for today, because the company's revenue has dropped by two-thirds since 2006, it is possible that Serena's market share could be two-thirds less than it was in 2006.
With all of this said, I would be wrong to say that the company's situation can't be turned around. Look at companies like Apple, Yahoo, and HP. In fact, here is a good look at ten companies that have been turned around by their leaders.
Maybe Serena could heed the advice in this Business Insider article, which details how Nau, an apparel company, followed three simple rules: Change your business model, but not your principles; hire true believers; and principles shouldn't simply be relegated to the employee handbook.
This year Serena has named a new CEO and has seen both revenue and market share continue to decline.
How do you feel about Serena or are they no longer on your radar?
Up Next