New Relic Makes a Splash with Software Analytics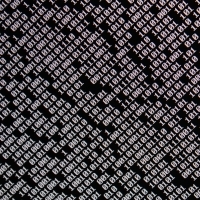 If the words "big data" seem like something that's out of grasp for your software development shop, New Relic has a solution for you. This week, New Relic made a big splash in tech media with its announcement of New Relic Insights, based on what the company calls "software analytics."
Essentially, as TechCrunch reports, the San Francisco-based business "is now using its platform to go beyond its traditional core features and is launching a real-time business analytics platform."
So, if you currently have live production software, New Relic claims that its new software analytics service can help you gather tons of data related to your application, including "user clickstreams, mobile activity, end user experiences, and transactions," all in the name of helping an organization get real business insights.
What makes New Relic so special is that the company claims you don't have to do any sort of special set up to create a big data environment; just leave it up to the service to do its mojo on your application.
ZDNet's Larry Dignan provides a nice technical breakdown of the service, which he says operates "under the theory that most enterprise data already resides in applications you already have."
From ZDNet:
In a nutshell, New Relic's software sends agents through enterprise applications and then stores the information and presents it in real-time via its SQL-like query language.
Speaking at the GigaOm Structure Data conference in New York, New Relic CEO Lew Cirne said Insights, now in beta, will provide a "real time conversation with your software not a snapshot." 
Over at InfoWorld, Serdar Yegulalp explains that what sets New Relic Insights apart from the various other big data platforms out there, is that it is "not a repurposing of an existing open source data solution like Hadoop."
For an in-depth look at New Relic's CEO Lew Cirne, head over to Re/code and read Arik Hesseldahl's long-form profile on the man whose first company, Wily, was gobbled up for $375 million by CA.
Among the interesting tidbits to be found in the profile is the fact that New Relic was cited in a government report as a helpful fixer-upper of the buggy Healthcare.gov website. Apparently, once New Relic got involved, "the problems started to get sorted out."
Cirne is not quite ready to position itself as a rival of IBM just yet, which he claims maintains an "army of consultants" to help companies grow their sales. Cirne first wants to get IT staff and developers on board with the hopes that their enthusiasm will spread to boardrooms.
From Re/code:
"We have to be more subtle than that," Cirne said. Rather than go toe to toe with IBM or SAP and Informatica, he wants New Relic's Insights to sneak in through the back office where the programmers and IT staff are using it. From there, his hope is that it spreads throughout a company to anyone who needs access to any real-time data. "Over time we'll be drawn into more and more use cases and more people will be using it."
Up Next