Should Non-IT Professionals Learn to Code?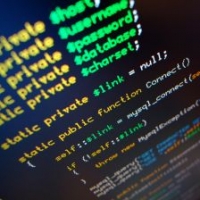 Is computer coding a mandatory skill? This is a question often asked of IT professionals like testers, as well as program and product managers who are actively involved in the product development effort.
Globally, there has been a lot of push in the last year to generate more coding awareness and coding skills. Code.org, an organization that has actively been working on building coding skills, is supported by President Barack Obama and several technology giants, including prominent leaders such as Bill Gates and Mark Zuckerberg. Code.org has partnered with several schools to promote coding education and has become an established name in the space.
While most efforts have been aimed at schoolchildren and getting them ready for the coming years, an interesting trend is how those who are not IT professionals are also being hit by this coding wave. An example in recent months is the buzz about how journalists need to learn to code. Typically, you would expect them to be people who are very articulate in conveying a message to readers, taking into account the constraints within which they operate—space available to write the article, time within which the article needs to be turned around, etc.
However, what is now becoming important is how to make the content even more appealing to readers via rich interfaces and audio and video enablement, for which coding skills would be valuable. A post by journalist Steve Buttry advocates core reasons why journalism schools should teach computer code to its students.
Nate Silver, the founder of statistical analysis-driven website FiveThirtyEight, says he expects 50 percent of his newsroom to be developers in the next five years. This is a significant trend that cannot be ignored—and something to watch for in other organizations, too. Amazon's purchase of the Washington Post and Yahoo's hire of Katie Couric could be indicators supporting the move toward a strong integration between technology and journalism.
However, even among those who agree that coding is important, there are differing opinions about who should learn it. Practitioners who have been coding for several years are not always great developers. Some insist that coding will not and should not be everyone's cup of tea. Also, even if coding has become crucial in someone's profession, the landscape is vast. Where should you start? What coaching should you take? How long should the learning process go on? These are very valid yet complex questions, and GeekWire has a post about practical steps a novice can take to learn coding.
What is truly important is understanding the goal of learning to code, especially when someone who is not an IT professional enters this zone. The right convergence between coding knowhow and the domain in which the person works should be established before an employee dives headfirst into coding.
Up Next