China Bans Microsoft Windows 8 on Government Computers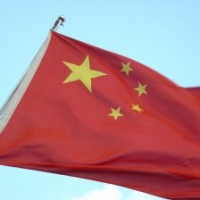 The relationship between software giant Microsoft and the People's Republic of China has been less than ideal for a couple of years now. That relationship took a turn for the worse this week when the Central Government Procurement Center of China announced that installing Windows 8 on Chinese government computers is now officially banned.
Xinhua, a state-controlled news agency in China, confirmed the move and reported that the decision is an attempt to ensure that computer security is at the highest level. However, neither Xinhua nor the government explained or elaborated on how the ban would ensure a higher degree of security. It should be noted that the move to ban Windows 8 comes around the same time that the US accused several Chinese government officials with knowingly hacking into US networks.
Many claim the decision by China to ban Windows 8 was decided weeks ago and was not in response to the hacking allegations. However, whether or not the ban is a response to cyber espionage accusations, the move does indicate that China is trying to move away from its dependence on Microsoft.
Chinese government officials have said in the past that the nation should develop its own operating system to reduce its reliance on foreign companies like Microsoft, whose prices are too high.
The banning of Windows 8 is just another timeline entry in Microsoft's troubled history with China. Microsoft has long struggled with sales in the country, even though China has approximately 19 percent of the world's population. Relations were at an all time low in the summer of 2012 when Microsoft denounced and sued nine computer resellers in China over accusations that they were installing pirated versions of Windows software on various computers.
After Microsoft ended its support of thirteen-year-old Windows XP at the end of April, China was left with only the newer and perceived-to-be more secure versions of the Windows operating system, Windows 7 and Windows 8. With the ban of Windows 8 coming down from the Chinese government, the public perception of the software juggernaut might become further tarnished—and likely negatively affect sales even further.
In fairness, Windows 8 usage is still relatively low in Chnia, with a reported 70 percent of China's computers running the now-unsupported Windows XP. Yet, the ban provides a very bleak outlook for Microsoft's future in China.
Up Next