LinkedIn Gets Connected with Anticipatory Computing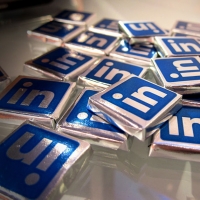 LinkedIn is the professional networking site that helps millions of people find jobs, network with contacts, and build resumes on a virtual platform.
The nature of LinkedIn—it is a professional networking medium, not a social one like Facebook—lends itself to less engagement and constant attention than fellow networking platforms. TechCrunch reports that the average user only spends a few minutes each morning on the site, which pales in comparison to Twitter (an astonishing 52 minutes) and Facebook (23 minutes).
With the launch of Connected, the new app from LinkedIn, the company hopes to strengthen its hold on the attention and information of its consumers. Connected not only promises to keep you linked to your connections but also looks to "take the 'work' out of networking."
The new app aims to strengthen immersion into your network of contacts by way of anticipatory computing. Connected uses your LinkedIn profile to make you seem more invested in your contacts by reminding you of how to be polite and spark conversation without much effort. "It's taking the work out of networking," claims David Brubacher, head of relationships products at LinkedIn.
When going into a meeting, Connected will use its cue card-esque interface to tell you professional details about the attendees—if they have changed jobs, acquired new skills, or have contacts in common. It will tell you personal details about those in the meeting, reminding you to ask about their recent birthday or how their children and/or spouse are doing.
This is an upgrade to what the LinkedIn mobile app suite already offered which was network updates, email notifications, sponsored posts, and job suggestions. However, unlike previous mobile iterations, you will not be able to edit your LinkedIn profile from the Connected interface.
With the intent of further captivating the business lives of current and consistent LinkedIn users, the company is also attempting to position Connected as a center point for all businesspeople, regardless of how much time they spend on the app. "It only takes a couple of minutes a day to keep your network warm and active," product manager David Brubacher told Business Insider. "When you are investing in and nurturing your network, that's when more opportunities come to you."
Only time will tell if the Connected app provides more opportunities or simply takes some of the pain out of networking. What the launch of the app does tell us right now, however, is that there is a growing acceptance for companies and users to access your personal information and leverage it for their own business ventures.
Photo Credit: Nan Palmero
Up Next