Walmart versus Amazon: What We Can Learn about E-Commerce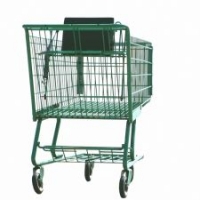 Amazon is an established leader in the global e-commerce space. The company's total revenue was close to $75 billion for 2013. While it continues to make its foray into newer platforms such as smartphones and drones, its hold on e-commerce has been unshaken for the past decade.
Several large retailers have been aggressively pursuing the goal of beating Amazon in its online presence. The latest in this initiative is Walmart with its newly designed website. Although Walmart and Amazon cannot be compared as apples to apples, they are well-known competitors, and Walmart's changes to its website surely aim to bring more users into its fold.
If we look closely at the changes Walmart has made, there are important takeaways, especially from an e-commerce usability standpoint.
Simplicity. Feature richness is important when offering diverse functional services to users, but understanding the target audience's core expectation from an application is key to maintaining a simple user experience. Simplicity is paramount to establishing an intuitive end-user experience.
Home-page stickiness. In any discipline, the first impression is the best impression. E-commerce is no exception. The home page of an application is often a make-or-break space in convincing users to try the end-to-end experience it has to offer.
Personalized suggestions. Even though the digital world gives a user strong flexibility and convenience in the shopping experience, the personal association of a brick-and-mortar store will never lose its value. In hopes of simulating this, several online retailers have incorporated collaborative filtering engines to make shopping recommendations based on past purchases, saved user preferences, purchases of similar users, etc. An online chat is also available for live interactions with representatives for a seamless shopping experience.
Compatibility across devices. The mobile boom has further given e-commerce an uplift over the last few years. Organizations that have paid close attention to their applications' experiences on mobile devices have certainly gained an edge over others that merely extended their existing applications to newer devices and platforms. In its latest release, Walmart paid specific attention to its mobile user experience.
Stronger user involvement. Usability starts with the users. It is not just understanding who your users are, but also interacting with them to get their firsthand feedback on the overall experience from the early stages of product implementation.
Balancing usability with site functionality and responsiveness. Usability does not exist in isolation. To be usable, web design also needs to be responsive, functionally contained, secure, globally accessible, and largely available. Usability should be looked at in conjunction with these other product attributes, giving the end-user an overall holistic experience.
Whether these changes will help Walmart beat Amazon in its online sales is unclear, but these takeaways will certainly help several applications build a stronger user rapport with the potential to increase their net sales.
Up Next