The Ever-Increasing Competition in the Cloud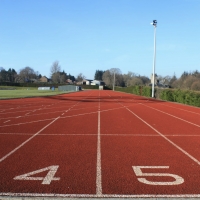 A decade ago the cloud was still a new technology that Amazon had made headway into, while others were attempting to understand how it all worked and how to make an entry. Fast forward to today, and the cloud is well established by both large and small players, and it is all about execution, expansion, and sales.
Organizations are making strong attempts to create new offerings to bring to their user base. The last few months have been particularly interesting with new feature announcements, partnership announcements, and new hires. The West Coast of the US continues to be on the rise as a cloud leader—with cities such as Seattle attracting large giants such as Apple to set up their cloud engineering centers locally. 
As with any offering, users have come to expect flawless performance, functionality, and security on the cloud, regardless of the volume the service provider may be handling. The cloud providers have been giving it their best in line with user expectations. All three leading providers—Microsoft, Google, and Amazon—have announced high-performance cloud solutions in the last month. Partnerships with organizations such as IBM and Intel have also been laid out.
Cloud veterans are moving from one large technology company to another to mark their presence and increasingly differentiate organizations in the cloud world. The app marketplace for clouds is another area that organizations are tapping into.
While all of this growth in the public cloud is progressing, the private cloud is making headway as well. Organizations such as Blue Box are taking cues from the benefits of the public cloud and merging them with the best of the private cloud to offer a compelling solution.
All of this global growth is phenomenal; however, there is still growth and evolution potential. Security continues to be an area of concern—especially in the public cloud with threats and vulnerabilities that need ongoing attention. This continues to be an area of focus in conferences and forums where vulnerabilities are discussed.
Presentations about large providers such as Amazon have been given at conferences to show the potential impact from such vulnerabilities. Leaders of these organizations have been closely monitoring these discussions to address them in the future.
Overall, this is a heartening situation to be in—where the industry is not only moving forward with newer implementations but also balancing its growth with tending to existing flaws to give the cloud landscape an overall holistic push forward.
Up Next