Social Media at Work: Where Does the True Value Exist?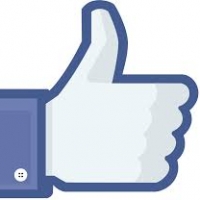 Ever since the rise of social media, there's been an open debate as to whether it is a boon or a bane. While for the most part there is a consensus that joining social media is inevitable, people are becoming savvy and mature in understanding the pros and cons of their social presence over time. The question that lingers is whether social media at work is truly valuable, and if so, where does the value showcase itself?
It is still a fairly common practice for social media applications such as Facebook to be blocked at work. While you can understand the reasons behind this decision, studies have shown that socially-connected people are often more productive at work than those who aren't connected.
For the most part, this has to do with how the application landscape is changing, where it is important for product teams to understand the pulse of users and what the competition has to offer, which can be effectively elicited from the right use of social media. Also, we live in a connected world. Connections and social interactions go a long way in strengthening the soft traits of an individual, which can be difficult to inculcate through formal training.
It will be interesting to see if Facebook is accepted in the enterprise world when its Facebook at Work application is released. Facebook's user base and the credibility it has built over the years are great strengths. However, Facebook will need to address several things to succeed, including how the delineation between personal and professional profiles would be maintained and in what areas to differentiate itself since enterprise-level social networking is an already tapped market.
When Facebook is ready to officially enter the enterprise world, the lingering question around the value of social media at work will only become stronger as Facebook is often cited as a cause for distraction. Several banes of social media have been explicitly mapped to Facebook, so it has to make an extra effort to establish itself as a value-add in the enterprise world.
While social platforms do their best to settle into in this value chain, realizing their true value lies in the hands of end users. Users have a responsibility to use them diligently and to have the right mix of productivity, efficiency, social presence, and fun. Unless they exercise this responsibility with care, any rich feature set will have no true relevance and application. When it goes live, Facebook at Work will definitely be watched closely in this regard.
Up Next