Why Facebook Is YouTube's Biggest Rival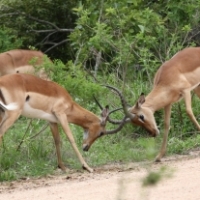 When you think of companies challenging the behemoth that is YouTube, Facebook isn't the first one that comes to mind. Dozens of different video hosting brands have tried to topple YouTube for years, but according to new data posted by Facebook, the social media giant has seen a significant spike in video views and uploads that may make it a true challenger to the throne.
It's not just that Facebook users are posting a high number of videos. What's really worth noting is the company's growth over a year's time. In 2014, people posted 75 percent more videos to Facebook worldwide than in 2013, and that number is as high as 94 percent in America.
What's even more important is the placement of said videos. Instead of just being pushed into the site's darkest, dustiest corners, your ice bucket challenge or graduation videos are showing up on people's news feeds. A 360 percent growth was seen in this particular sector of the site in just a year.
"There's definitely this trend over the last few years where, if you go back five years, most of the content was text," Facebook CEO Mark Zuckerberg explained in an earnings call. "Now a lot of it is photos, and if you look in the future as networks get better and the ability to capture good video and share it in a good way improves, then I think that going forward, a lot of the content that people share will be video. It's just very compelling."
Video just grabs attention, and according to comScore's cofounder and executive chairman emeritus, Gian Fulgoni, Facebook passed YouTube for desktop video views last year. Including autoplay, the social media platform outperformed YouTube by nearly a billion views last August.
The mobile crown still rests upon YouTube's head, though. A third of Facebook's 1.35 billion monthly audience is now mobile-only users, but YouTube still garners greater numbers and engagement on phones and tablets.
So, what does that mean moving forward? Companies looking to expand their reach might turn to Facebook over YouTube, and your everyday news feed might be covered with even more video content. Video has become a priority, both in regular social sharing and advertising, and its pervasion could become even more evident in 2015.
Up Next