FDA Won't Regulate "Low Risk" Medical Devices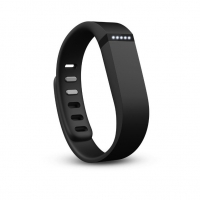 The Food and Drug Administration regulates a long list of public health products—from cosmetics and food to pharmaceutical drugs and medical devices. Of course it's expected that a product such as a left ventricular assist device (LVAD) that helps maintain the pumping ability of a heart comes under the scrutiny of the FDA. But should wearables for healthcare that simply record heart rates and sleep cycles be regulated as medical devices? What about activity trackers such as a Fitbit or a Pebble smartwatch?
As consumers are eyeing technology to monitor their health, many companies interested in developing products for this area have been wondering what the FDA's regulatory role will entail. The FDA issued long-awaited final guidance, which essentially states the agency does not intend to focus on regulating "low risk" medical device data systems (MDDS) primarily intended for general wellness.
The Medical Device Data Systems, Medical Image Storage Devices, and Medical Image Communications Devices guidance document classifies hardware or software products that transfer, store, convert, and display medical data and are not used for active patient monitoring as "low risk to the public." An example cited is software that collects output from a ventilator about a patient's CO2 level and transmits and stores the patient's data.
The FDA also updated a subset of the mobile devices, the Mobile Medical Apps policy. The agency will only apply its regulatory oversight to "those mobile apps that are medical devices and whose functionality could pose a risk to a patient's safety if the mobile app were to not function as intended." While the FDA "intends to exercise enforcement discretion," the majority of mobile apps on the market at this time will not fall under active FDA regulation.
Bakul Patel, Associate Director for Digital Health in FDA's Center for Devices and Radiological Health, deems the FDA's approach "smart regulation." "Through such smart regulation we can better facilitate innovation and at the same time protect patients." The hope is that by clarifying standards concerning medical devices, health technology developers who may have been hesitant will be encouraged to develop new and innovative products.
Up Next