Tactics That Boost Crowdfunding Donations, from Stanford Research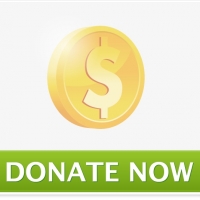 "Please support our Kickstarter funding campaign!" 
Spam programs are hopefully blocking those emails everyone used to get from deposed royalty from third world countries asking for donations. The ones where they urgently needed to move lost money and in exchange, will kindly send you a million dollars. Fast forward, and now you've probably gotten messages from your LinkedIn network or Facebook friends about their GoFundMe page.
Maybe you're thinking about sending out some appeals yourself. Whether it's for your own startup or a cause near and dear to your heart, Stanford computer scientists analyzed how crowdfunding websites can use data science insight to increase donations.
Recruiting donors and encouraging future giving are challenges fundraisers struggle with. In the "Donor Retention in Online Crowdfunding Communities" case study, Stanford computer science assistant professor Jure Leskovec and graduate student Tim Althoff analyzed anonymous data provided by DonorsChoose.org, a crowdfunding site that helps educators raise money for class projects.
The researchers analyzed online donations collected from 470,000 people who donated between 2009 and 2014. Analysis showed that of those donating, 75 percent gave only once, 26 percent gave at least a second time, and only 1 percent gave five times. These findings are comparable to those of traditional nonprofit organizations and charities.
Here are some takeaways from the data analysis:
Say thank you promptly. Donors were more likely to donate again if their contribution was acknowledged during the first few hours after funding was attained.
Tell them why it matters. Recognition of support, as well as "impact letters" that describe what the donation accomplishes, meant someone is more likely to donate again.
Project success equals trusting the system. First-time donors whose project succeeded are more likely to continue donating.
Is encouraging donors to continue contributing worthwhile? The computer scientists used their model to project the result of raising donor retention from 26 percent to 36 percent. Increasing the number of repeat givers by just 10 percent could yield 60 percent more dollars donated over time. Additionally, repeat donors tend to give more in the future, as well as recruit others.
Up Next