The Competition for Sports Management Systems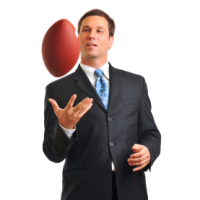 Management software for specific disciplines has existed for quite some time now. CRM, expense management, and travel management systems have all been and continue to be great solutions that organizations leverage to streamline their operations and keep a check on specific functions.
Sports is another discipline where management systems can be used to boost productivity and enhance a team's overall efficiency with a wide range of management solutions—including team, event, performance, competition, scheduling, payment, and player management. Startups are competing to offer sports management solutions, with offerings that cater to the needs of not only general sport workflows but also specific game workflows. For example, there is software to help manage football teams and systems that are targeted to individual games.
Given the global demand of sports management solutions, building solutions that can be embraced across countries is especially important. Most of the available solutions are cloud-based solutions and mobile apps. Performance management solutions are beginning to offer integrated solutions in the wearable world and targeted training and play time performance solutions for teams.
Since the scope is so large, new partnerships are forming, including the recent one between Kinduct and STATS, which brought together a giant in sports performance management software and one in sports data analytics. Also, given how dynamic the sports market is, these management solutions are increasingly agile with frequent releases, especially on mobile platforms.
While the scope of offerings is vast, the challenge is not in developing a rich module at an independent level, such as developing a competition management system. The challenge is achieving the most effective integration between modules. Let's say the data from competitive management feeds into the team's growth opportunity management workflow from where it flows into the individual player performance system.
Additionally, this integration may require customizations to align with a player's past performance, interest areas, and areas of growth. For instance, Hitachi Solutions, a Microsoft Dynamics CRM implementation partner, recently brought in an integrated experience on the ticket management system for sport fans. Engineering all of these interrelated workflows into an end-to-end management system is where there is a lot of potential that will trigger new partnerships for existing providers in the future.
Up Next