How to Stay Challenged in Your Testing Career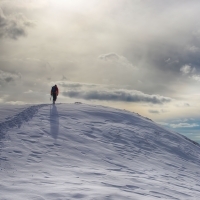 Staying challenged at work in any discipline can be difficult day after day, and software testing is no exception. On one hand, testers have to keep their heads down while working on tight schedules and perfecting the quality of the product under test. But on the other, technology is advancing at a rapid pace, and testers have to ensure they are not lagging behind in their skills. Testers need to constantly strike a balance between these two demands to stay challenged.
PractiTest's extensive State of Testing 2015 survey talks about input directly received from modern testers. Based on the responses that came in, the study calls testers "social beings" who often depend on sources such as social media, books, online communities, conferences, magazines, and competitions to keep up with the changes in the testing world.
They are also adopting new practices besides the core scripted manual and automated testing techniques, including user simulations, paired testing, user-coordinated beta and crowd testing efforts, and bug hunts. These practices help them stay better connected with end-users and learn more on the ground.
The tester's role has itself expanded beyond the usual day-to-day testing effort. Testers are now required to wear multiple hats and handle new responsibilities such as test deployments, customer training, and developing internal tools. The tester's role in DevOps is also changing due to the demands on continuous integration.
While the debate of whether a tester needs to learn to code continues, the ones who can understand system internals and the domain of the product under test will definitely be seen as a cut above the rest. The need to innovate is being felt in all disciplines, including software testing.
While all of these opportunities are exciting, how are testers managing and embracing them amidst the time challenges they have? The smart testers are integrating these learning solutions into their daily testing responsibilities. The survey referred to above also talks about a very high number of testers learning hands-on, on the job, and through peer mentoring, and a significant number are also teaching themselves through books and online communities. These practices of on-the-job learning and mentoring also indirectly helps the testers grow their communication, leadership, and management skills, which are very valuable today as well.
"Stay hungry, stay foolish" is an adage that became even more popular when Steve Jobs quoted it in one of his last public speeches. In today's world, amidst the constraints we work within, staying hungry and foolish is even more important. It can help you stay challenged in your testing career for advancing in your professional and personal growth.
Up Next