The Essential Role of QA in Digital Transformation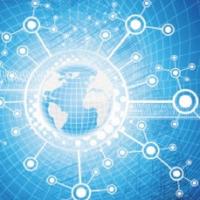 With technology being embraced in all aspects of our lives, its influence is expanding. Organizations want to fully take advantage of this growth, leading many to go through a total digital transformation in order to accelerate processes, develop innovations, and embrace opportunities.
Quality assurance has an integral role in the journey of digital transformation. Implementing quality checkpoints along the path assures the desired business outcomes, as well as end-user satisfaction—the ultimate objective.
A complete digital transformation affects business processes at every level. Quality assurance efforts strengthen the product at each transition throughout the development lifecycle and mitigate challenges posed by new technology. QA is in the best supporting role in any organization's digital initiative to safeguard performance and security.
Luckily, enterprises advancing in the direction of expanded digitalization already recognize the associated risks and see the big picture of quality challenges. Therefore, many of them do not hesitate to expand their quality measures and spend a larger chunk of their IT budget on QA alone.
Good quality assurance measures meet the three major objectives of a company's digital transformation: protecting the corporate image, increasing quality awareness, and ensuring end-user satisfaction. Let's break down these critical aspects.
Protecting the customer experience and brand: QA efforts measure end-user experiences across multiple digital platforms. This improves accessibility, reduces response time, and increases the consistency of brand. A good QA program can address the challenges for testing customer experience in multi-channel solutions:
Getting the right coverage of end-user expectations and requirements in the test set
Implementing and using test tools for customer experience testing
Designing test cases
Establishing environments and test data for customer experience testing
Lifecycle automation: QA speeds up the transformation process not only by application-level automation, but also by lifecycle automation. Apart from taking advantage of conventional automation, QA focuses on testing the entire lifecycle, thus assuring cross-platform compatibility and customer-experience testing.
Quality user experience is a competency that's not just related to the dev or testing team. Rather, it's something that you need to work for as an entire unit. This is exactly what can be achieved with DevOps and test-driven development.
Advanced analytics data support: QA makes use of advanced analytical technologies to mine data from various social and commercial platforms that can be used in productive decision-making. This gives quality insight into all stages of the end-to-end customer experience.
A good QA program provides the most complete quality view, allowing dev teams to execute and analyze manual, automated, and performance tests for digital channels side by side, on desktop browsers and real mobile devices, under real end-user conditions. With this expansion, users can apply a single quality strategy to deliver seamless, responsive web and multichannel experiences.
QA helps test teams keep pace with development by assuring reliability of the product and elevating the digital customer experience. With this coverage, organizations can confidently venture into a digital transformation.
Up Next