Know a Girl Who Wants to Change the World w/ Code?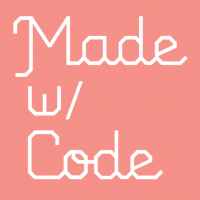 Can developing a mobile app change the world? Let's rephrase that: Can girls learning to code change the world?
To inspire more young women to pursue careers in STEM, every year Technovation invites girls from around the world to solve real-world problems through technology. In partnership with Google's Made w/ Code and UN Women, the Technovation Challenge 2017 has set some lofty goals.
In 2015, the United Nations agreed to seventeen Global Goals, stating that, "If these Goals are completed, it would mean an end to extreme poverty, inequality and climate change by 2030." For the 2017 Technovation Challenge, young women will pick a project from four of the Global Goals: Peace, Poverty, Equality, or the Environment.
While the Technovation Challenge itself begins in January 2017, now is the time to start bringing teams of girls ages 10 to 18 together and connecting with mentors. Here are some things to know:
The Technovation program takes students through four stages of launching a mobile app startup, inspired by the principles of design thinking: ideation, technology, entrepreneurship, and pitching.
Teams create an app prototype with MIT App Inventor, conduct market research and financial analysis, and create a business plan.
The curriculum is estimated to take, on average, between 4–6 hours a week to complete, including 2–4 mentor-guided hours weekly from January through April.
In a post on LinkedIn, Ayah Soufan, a software quality assurance engineer, writes eloquently about her experience as a mentor, teaching girls how to code through the Technovation Challenge competition in Palestine. One of the girls in the group had a family member with cancer, and the girls created a mobile app to help and motivate cancer patients and their families.
Soufan wrote, "After months of hard working, my girls participated in both the international and the regional Technovation competition. Fortunately, my girls won the first place in the regional competition! I can't forget how happy they were! That day was one of their happiest days ever as they said! I can't forget the tears of one of the girl's mothers who is a breast cancer survival!"
If you're ready to sign up a team or become a mentor, register here.
Up Next