What Working at Netflix Is Like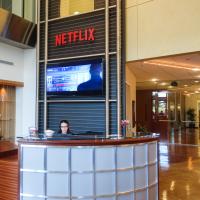 At this point, it's not "if" you have Netflix that's the question. It's more "Is having Netflix available on thirteen devices maybe a tab bit excessive?" Netflix has taken over the movie and television streaming space with a quickness, becoming the standard that other major companies are almost forced to follow.
But what's it like actually working at such a major streaming service? We established previously that Netflix doesn't specifically adhere to agile, even with a great need to stay lean and iterative due to the scale of users and data at play.
Beyond that, Casey Rosenthal, Engineering Manager for the Traffic Team and Chaos Team at Netflix, recently spoke about how working at Netflix is different than working at just about any other tech company. And that starts with its adversity to process.
As Casey points out, the Netflix team has to be dynamic in order to move as quickly as the demand of its audience. Because of that, the company only hires senior engineers, avoids actually sticking to process whenever possible, encourages a great deal of employee freedom, and even pushes budgets to the side. It's a free-flowing organization that understands how detrimental sticking to a script could be.
But that doesn't mean Netflix is just a giant start-up in a basement where employees do what they want, when they want, and in any manner they please. With all this freedom comes a great deal of responsibility, and two teams within the company that exemplify that are the Chaos and Traffic Teams.
"We see chaos engineering as a new discipline within software engineering, designed to surface systemic effects in distributive systems, particularly like ours, where we do have so many subscribers, where we are running at scale," Casey explained in an interview with StickyMinds. "That's really about identifying systemic effects that a complicated application like ours, an infrastructure like ours tends to have.
"The flip side, the Traffic Team is responsible for remediating failure when we do run into some of the systemic effects that could potentially bring a service down."
Netflix understands that you won't get the best out of senior engineers if you bind them to tight budgets and strict processes. Additionally, you can't manage such a dynamic service responsible to so many millions of subscribers without moving just as quickly yourself.
Is working at Netflix for everyone? No, but the streaming giant has found a way to get the best out of its senior engineers all while pushing a healthy culture of freedom rarely seen in the demanding world of technology.
Up Next