Google's Open Source Santa Tracker Ready for Liftoff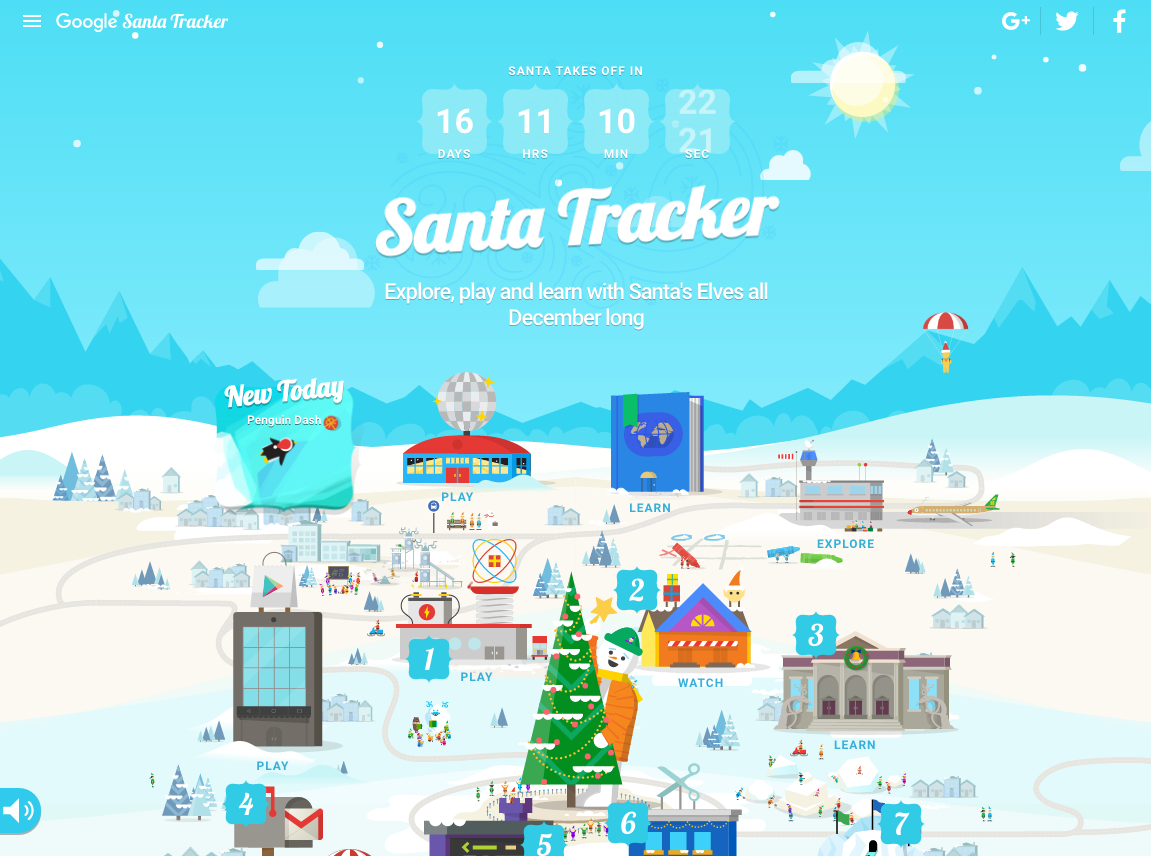 Would you like to update your holiday traditions with one that's actually pretty simple, fun, and doesn't involve racking your brain to come up with a new hiding place for the scout elf every day from now until Christmas? Google's Santa Tracker lets you follow Santa and his sled around the world with Google Maps when he takes off on December 24, via desktop web, mobile web (Android/iOS), Android app, Android TV app, and Chromecast.
But what if you want to add your own touches? Personalize what's in Santa's sled? The open source version of Google's Santa Tracker is now available with the Android and web experiences that ran back in December 2015. The code and instructions are on GitHub at google/santa-tracker-web and google/santa-tracker-android. The source code for the Santa Tracker Android app supports phones, tablets, and TVs running Ice Cream Sandwich (4.0) and up. This year's Santa Tracker is also mobile-first, with three breakpoints, touch gesture support, and support for the Web App Manifest.
However, there's plenty to do before Rudolph and the reindeer take off. Google's Santa's Village is now open, and there's lots going on. New videos and games are unveiled every day until December 25. New this year is a Pokémon Go-like geolocation game, Present Quest, and an educator resource page with educational games and corresponding lesson plans. These games are fun—kids can practice coding with Santa's elves, including learning how to use code to make up dance moves for Santa's elves and even make snowflakes with code, while experimenting with sequences and loops. Lesson plans for grades K–2, 3–5, and 6–8 are included. (Our seven-year-old had a blast with Code Boogie!) Kids—and adults—can also learn about holiday traditions around the world by clicking map pins.
Check back each day until December 24, when you can track Santa all night. Happy holidays!
Up Next