The Last Jedi? Some Words of Wisdom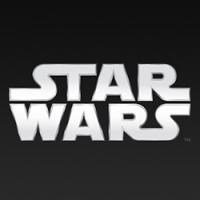 "I only know one truth: It's time for the Jedi to end."
That's the bomb Luke Skywalker (Mark Hamill) dropped in the first trailer for Star Wars: The Last Jedi that was released on April 6, 2017. Is it going to really be the end of the Jedi or not, and is "Jedi" singular or plural? Well, we won't find out until the latest episode in the Star Wars saga arrives in our galaxy on December 15, 2017.
Until then, here's a quick review of some of the wisdom of the Jedi to keep The Force strong in the workplace and our lives until December.
"Do. Or do not. There is no try." — Yoda in Episode V - The Empire Strikes Back. Too often, "I'll try" is a caveat for a half-hearted commitment. Yoda's best line.
"Your eyes can deceive you. Don't trust them." — Obi-Wan Kenobi in Episode IV - A New Hope. In other words, trust your instincts too.
"Judge me by my size, do you? Hmm? Hmm. And well you should not. For my ally is the Force, and a powerful ally it is." — Yoda in Episode V - The Empire Strikes Back. Don't underestimate people or pre-judge.
"You will know when you are calm, at peace, passive. A Jedi uses the force for knowledge and defense, never for attack." — Yoda in Episode I - The Phantom Menace. Everyone should take this to heart.
"Pass on what you have learned, Luke." — Yoda in Episode VI - Return of the Jedi. Excellent advice for all of us.
"The ability to speak does not make you intelligent." — Qui-Gon Jinn to Jar Jar Binks in Episode I - The Phantom Menace. And don't we all need to remember this one?
Anything we overlooked? And, in case you didn't see this, at the recent Star Wars Celebration, Lucasfilm offered a moving tribute to Carrie Fisher as our favorite princess, Princess Leia.
Enjoy!
Up Next