Wonder Woman and Google Get Girls Coding This Summer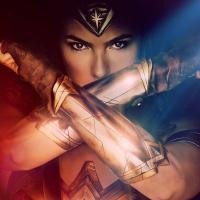 We all know that Wonder Woman possesses extraordinary superpowers, not to mention that awesome golden Lasso of Truth. She's smashed through stereotypes in comic books and gaming, and now she's on the big screen in the first Wonder Woman film, but can the Amazon Princess write good code?
To help ensure that today's Wonder Girls (and guys) have coding superpowers that will help them in the future, Google announced the company has joined forces with Warner Bros. Pictures to release a new interactive coding project. Through Made with Code, the Google initiative that encourages girls to pursue coding, kids are taught introductory programming principles as they code three scenes from the film, helping Wonder Woman navigate obstacles and reach her goal.
The Wonder Woman coding project has three levels:
Level 1 – Train with the Amazons: Use sequences to help Diana train against her opponents.

Level 2 - Race against Time: Use variables, sequences, and loops to help Diana gallop through the forest, avoiding soldiers and pitfalls.

Level 3 – The Lasso of Truth: Use variables, sequences, loops, and conditionals to help Diana defend and avoid attacks, then lasso an enemy Captain.
Made with Code has plenty of other coding projects as well, such as coding a personalized emoji or making a soundtrack, to name a few. And for anyone with an interest in programming, here are a few additional online coding resources for beginners:
Code Studio: Games, projects, and online courses for ages 4 to 18. Features Hour of Code tutorials for Minecraft, Star Wars, Frozen, and more.

Scratch: Developed by the MIT (Massachusetts Institute of Technology) Media Lab, create interactive stories, games, and animations. Designed especially for ages 8 to 16.

Mozilla Thimble: An online code editor that lets you create and publish your own web pages while learning HTML, CSS, and JavaScript.
Finally, for a quick review, Mental Floss details "15 Wondrous Facts About Wonder Woman."
Up Next