Google and Microsoft Expand Artificial Intelligence Research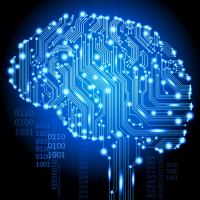 Artificial intelligence is getting smarter, but there's still a lot to learn about this growing field for all of us. To that end, several tech giants recently announced programs to help take AI and machine learning from the nascent stage of development to solving sophisticated challenges across virtually every industry.
Google's Focus on People in AI Research
Google announced a new initiative with a focus on the "human side of AI" that will mean building systems with the user in mind from the start. According to the website, the goal of People + AI Research initiative (PAIR) is research, development, and creating design frameworks for a more humanistic approach to artificial intelligence.
PAIR's research is divided into three areas:
Engineering and analysis: How can we make building machine learning systems easier for engineers?

Augmented expert intelligence: How can AI support doctors, technicians, designers, farmers, musicians, and others?

AI for everyone: Will AI eventually become all-inclusive?
In the blog post announcement, Google brings up design thinking, posing the question: "Instead of viewing AI purely as a technology, what if we imagine it as a material to design with?" Another post discusses seven points for designing human-centered machine learning (HCML) products. Acknowledging that AI is a project that is going to take many minds, Google also offers two visualization tools, Facets Overview and Facets Dive, as open source.
In addition, Google announced Gradient Ventures, a new venture fund that will offer capital, resources, and technical mentorship for select early-stage startups focused on artificial intelligence.
Microsoft Research AI
Microsoft Research AI (MSR AI) is the company's newest research and incubation group. Some of the AI products and technologies being created are available as downloadable apps, datasets, APIs, and more. Many of the Microsoft research teams also make source code available on GitHub and Codeplex, such as the open-source Microsoft Cognitive Toolkit.
AI for Earth is another Microsoft program, which focuses on using artificial intelligence to help solve environmental challenges, such as agriculture, water, biodiversity, and climate change.  
Finally, last year companies working on AI-related technologies—Amazon, DeepMind/Google, Facebook, IBM, and Microsoft—formed the Partnership on AI to Benefit People and Society (Partnership on AI) to develop and share artificial intelligence best practices and publish research under an open license on the collaboration between people and AI systems.
Still, not everyone seems to be a fan of making Alexa smarter. News media reported that Tesla CEO Elon Musk warned that artificial intelligence is a "fundamental risk to the existence of human civilization."
Have you tried, "Alexa, what are the laws of robotics?"
Up Next