May the Forest Be with You: A New GEDI Laser Is Coming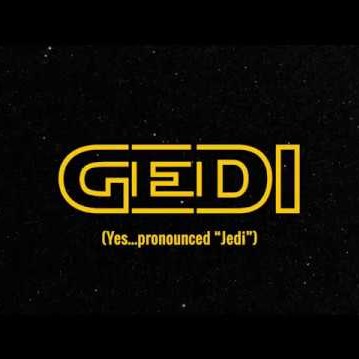 There's a new laser device coming to the galaxy this fall that will be good for the lush forest moon of Endor, the jungles on Yavin 4, and the forests here on Earth. NASA's Global Ecosystem Dynamics Investigation Lidar—nicknamed GEDI (and yes, it's pronounced like that "Jedi")—will be the first space-borne laser designed to map the world's forests in 3-D to help us study and understand forest changes.
GEDI is scheduled for launch in November 2018 aboard SpaceX's 16th commercial resupply services mission to the International Space Station where it will send out laser pulses to precisely measure the amount and intensity of the light that is reflected back by plant material (stems, branches, and leaves) at different heights within a forest's canopy.
A true Jedi-laser for good, the GEDI's mission is to help uncover answers to questions about our forests, such as how much carbon is stored in the world's forests, what's the potential for ecosystems to absorb rising concentrations of carbon dioxide in Earth's atmosphere, and what's the impact of forest changes on biodiversity?
Why Forests Matter: A Walk in the Woods and Forest Bathing (Shinrin-yoku)
We need forests because a walk in the woods is good for you.
"In every walk with nature one receives far more than he seeks," said John Muir, naturalist, conservationist, and considered to be the father of our National Parks.
The Cleveland Clinic is among the many healthcare experts that advocate spending time among the trees. A recent post lists the benefits of forest therapy as good for body and mind. Forest therapy is associated with the Japanese practice of Shinrin-yoku, which roughly translates as "forest bathing" or immersing yourself in the sights, sounds, and smells of the forest—instead of social media and screen time on mobile devices. In fact, a study showed that Shinrin-yoku (taking in the atmosphere of the forest) reduces cortisol, a stress hormone. 
Numerous government studies also confirm the benefits of spending time in nature, citing parks, forests, and other natural environments as a fundamental health resource, especially in terms of disease prevention.
Of course, one of the ultimate outdoor experiences is thru-hiking the magnificent Appalachian Trail from Georgia to Maine. But if you're not quite ready to attempt the 2,100-mile trek yourself, I highly recommend that you experience the journey vicariously with Bill Bryson's hilarious classic travel tale, A Walk in the Woods. Enjoy!
Up Next