The Right Way to Respond to Customer Feedback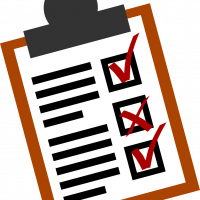 Responding to customers who provide negative feedback reassures them that someone is paying attention to their complaints. But there's an art to responding to customers, as I discovered after staying at three hotels recently, and it applies as well to organizations that deliver software services.
After my one-night visits at the first two hotels, both sent me a request for feedback. In filling out the first hotel's form, I cited the noisy ventilation system. In the second hotel's feedback form, I suggested the addition of hard-boiled eggs at breakfast.
The managers of both hotels responded quickly to my feedback, and that's to their credit. Still, the two responses differed in an important way.
In the emailed response from hotel #1, the manager said, "I would like to apologize for not exceeding your expectations. We will be using your feedback to implement improvements to ensure we offer a better experience for guests in the future." While better than no response at all, this response sounded like a form letter ("send the guest the apology email") rather than an acknowledgment of my specific grievances.
By contrast, the manager of hotel #2 said, "I will definitely pass on your suggestion of hard-boiled eggs to our food and beverage director and our chef." By citing my specific feedback and a promise to act on it, the manager was signaling that he had read my feedback and took it seriously. 
Hotel #3 took its response a step further. In my feedback to this hotel, I said I was impressed with the woman at the front desk. I also noted two issues, which I emphasized were simply FYIs, not complaints: a burned out light bulb and, as at hotel #2, a request for hard-boiled eggs at breakfast.
In responding, the manager said: "Thank you for the compliments on our front desk! We're sorry to hear our staff didn't notice the light bulb was out prior to your arrival. Thank you for pointing it out so we can replace it for our next guest. We usually do have the hard-boiled eggs for breakfast. Our delivery was a little late, and we apologize for the inconvenience."
What a superb example of making the customer feel listened to! This hotel not only acknowledged my feedback point for point, including my compliment about the front desk, but also explained the absence of the eggs.
Due to time constraints and other logistical issues, it's not always possible to respond to customers about their feedback. But when it is possible, the impact on the customers can be strongly positive if you make your response personal. It's something to keep in mind the next time you gather customer feedback.
Up Next