Serious Gaming: Building Better Communities Playing Minecraft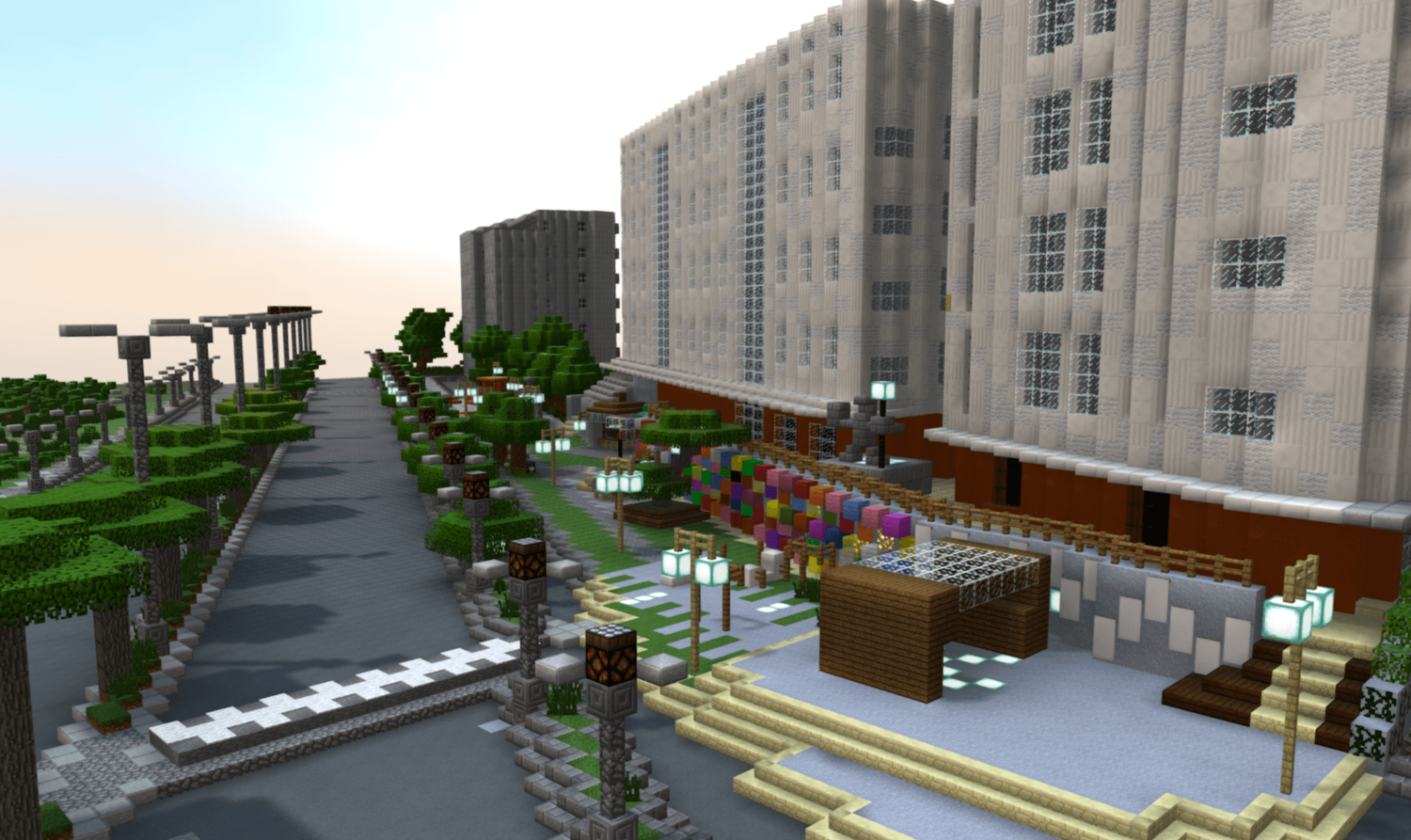 Who says playing video games is a waste of time? Surely not the adults and kids around the world who are "playing" Minecraft and building—Block by Block—3D models of safer and more livable public spaces and communities.
The mega-popular computer game Minecraft is easy to use—think building with 3D Legos—and most users catch on quickly. That makes it an accessible urban planning tool that gives local residents a show-and-tell to communicate what they envision their neglected and abandoned urban parks, public squares, playgrounds, and other public spaces could become.
The Block by Block program began as a collaboration between UN-Habitat (the United Nations agency for human settlements and sustainable urban development) and Mojang, the makers of Minecraft. The non-profit Block by Block Foundation was launched after Mojang was acquired by Microsoft to fund and help oversee the projects. 
According to UN-Habitat, 6 out of every 10 people in the world will reside in urban areas by 2030, yet in the absence of effective urban planning, the consequences will be numerous and dire—lack of proper housing, inadequate and outdated infrastructure, crime, pollution and health issues, and more—especially in poorer regions.
The Block by Block methodology itself emboldens participants to express their ideas and give input about local issues, even though they have no knowledge of architectural drawings or are even computer literate. After a project is selected, training workshops are held with community participants, and then a Minecraft model of the current site is created, based on images, plans, Google Maps, and other materials. A facilitator helps teams develop ideas, and proposed models are produced using Minecraft. Teams then present the models to local stakeholders and hopefully continue to be actively involved as the space is developed. In many cases, it's the first time local people become involved in local issues.
For more information, download the UN-Habitat manual "Using Minecraft for Community Participation."
To date, Block by Block has activated projects in more than 30 countries, from a public market in Kosovo to a park and gardens in Nairobi.
Interested communities should submit applications to UN-Habitat or Block by Block.
Up Next