NSA Adds to Open Source Tools and Tech Transfer Program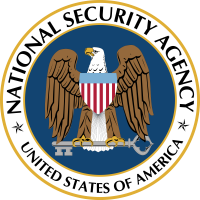 The National Security Agency (NSA) recently released several of the agency's software tools as open source and added new technologies to the NSA technology transfer program patent portfolio that are ready for licensing. Could leveraging any of these technologies help your efforts?
The latest NSA open source software includes Ghidra, a software reverse engineering cybersecurity framework, and the Host Integrity at Runtime Startup (HIRS), software and standards for a supply chain validation process to help to mitigate supply chain risk management. Other previously released open source software is available at code.nsa.gov.
In addition, the NSA Technology Transfer program's patent licensing portfolio contains technologies that are ready for large or small businesses to move to the commercial marketplace. Patent license agreements with NSA can be exclusive or non-exclusive, and the terms of each PLA are negotiated individually.
Technologies included in the NSA Technology Transfer Program span four primary technology categories: data science, cyber, the internet of things (IoT), and mobility.
Here are some of the NSA's technologies that are ready to license:
Tracking Activity of Removable Electronic Components (Cyber): Detects any type of removable media (SIM card, memory card, flash drive, hard drive, USB, etc.) attached to or detached from an electronic device.
Wide Field of View Concentrator (Mobility): When coupled with a Fresnel lens, this technology improves signal focus over a long distance and enhances high-speed data transmission accuracy.
Reversible Computation Gate in Superconducting Circuits (Cyber): Replaces standard logic components for digital logic ones that dramatically improve the energy efficiency of high speed computing. 
Improving a Maritime Communications System (Mobility): Improves functionality of an Automatic Identification System (AIS) used for ship tracking, collision avoidance, search and rescue, and port security.
Validating a Private-Public Key Pair (Cyber): Provides a new level of security for key-pair validation to further secure modernized digital communications.
Digital Camera fingerprinting (Data Science): Given a collection of digital images, this technology performs digital camera fingerprinting without needing access to the source camera. Generates a fingerprint for the camera, and then determines whether an image is associated to that fingerprint or not.
SAGA: Measuring Similarity between Data Sets (Data Science): Determines similarities between data sets without needing to know how they interact.
Method of Fabricating a Flexible Organic Integrated Circuit (IoT): A method of making flexible organic integrated circuits that can be used for wearable electronics, large area displays, identification tags, and electronic paper.
If you're interested, contact NSA Tech Transfer to get started.
Up Next