Why Project Managers Need Exceptional Writing Skills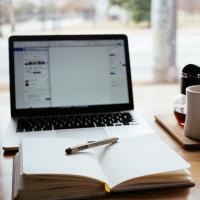 The project manager's role is to ensure the project is done efficiently and effectively. Consequently, the modern project manager needs to have great communication skills to convey the essentials of the project.
Most of this communication is done through writing, so it is vital for project managers to have exceptional writing skills as facilitators and integrators of a project. Let's look at some specific examples.
Project Planning Requires Clear Communication
The project manager develops a schedule, goals, and objectives that communicate to the team all aspects of the project that need to be implemented. A project plan document requires information that is well written to ensure that the team comprehends the phases of the project cycle and can deliver the project successfully.
The project manager gathers information to include in the project plan from different stakeholders to ensure that the team coordinates through all phases and nothing is left out. Writing skills are also essential for developing a flexible project plan, since teams are bound to make changes along the way.
The Team Needs Motivation
Build rapport with the team ensures that they are motivated to improve their performance, which ultimately increases their productivity. The project manager should create messages of appreciation to encourage team members, while ensuring that the messages are respectful to the members of the team not yet recognized. The language should be precise, simple, and easily understood while carefully selecting words to highlight successes.
Writing Saves Time during Training
Impeccable writing skills help the project manager create an ideal learning environment for the team. This means combining text with visual aids to communicate specific knowledge, especially during the initiation phase of the project. The project manager can document the important information regarding the project using professional writing to save time, eliminate confusion, and ensure that the team gains a complete understanding of what the project entails.
Writing Is Necessary in Documenting Performance Reviews
As a project manager, it is essential to review the work of the team using constructive criticism without being discouraging. Project managers should put themselves in the position of the reader and analyze whether the contents will encourage good performance or reduce productivity.
The performance review should be detail-oriented and offer room for discussion in the case where the reader feels like some aspect of their performance has been addressed unfairly. Exceptional writing skills ensure that both positive and negative reviews are taken well and motivate the team to improve on their performance.
Writing is a necessary skill for effective communication, especially in the modern business world. Exceptional writing skills assist the project manager in motivating team members, saving time in project training, writing constructive criticism in performance reviews, and preparing clear and concise project plans. Well-constructed writing ensures that the phases of the project run seamlessly.
Up Next