Enterprise Application Spending to Hit $120.4 Billion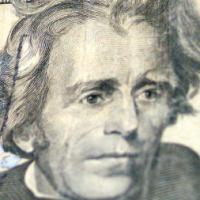 Gartner, an information technology research firm, announced that 2012 will see global spending on enterprise application software reach $120.4 billion and noted that its original projection of a 5 percent increase in spending was decreased to a 4.5 percent projection because of "limited signs of improvement in the near term."
From the announcement:
The key enterprise application software market segments in 2012 include business intelligence (BI); content, communications and collaboration; customer relationship management (CRM); digital content creation (DCC); enterprise resource planning (ERP); office suites and personal productivity; project and portfolio management (PPM); and supply chain management (SCM).
ERP is the largest enterprise application software market with revenue projected to reach $24.9 billion in 2012, followed by office suites at $16.5 billion. BI revenue is forecast to reach $13.0 billion, and CRM is on pace to exceed $13.0 billion this year.
Gartner analysts said that cost optimization and shifts in spending from "megasuites" to the automation of processes, will continue to benefit alternative software acquisition models as organizations look for ways to shift spending from capital expenditure to operating expenditure. Because of this, vendors offering SaaS, IT asset management and virtualization capabilities will continue to benefit from organizations looking to shift upfront capital expenses to operational expenses.
Victoria Stilwell explains more in The Wall Street Journal and writes that "Software focused on enterprise resource planning is expected to have the highest revenue at $24.9 billion in 2012, followed by office suites and personal productivity at $16.5 billion."
From The Wall Street Journal:
Gartner expects spending on global enterprise application software to total $120.4 billion this year, and expenditures are likely to focus on industry-specific applications, upgrades to critical software and replacements of existing applications, among other needs. The firm said the full effect on software from global economic uncertainty is still unclear.
At All Things D, Arik Hesseldahl writes that both business intelligence and customer relationship management are $13 billion businesses.
From All Things D:
Gartner notes that more companies are demanding applications as a service, which most people describe simply as "in the cloud," which is why we're seeing traditional on-premise players like Oracle and SAP shifting toward cloud-based offerings and buying up younger cloud software companies.
Even with all the hype the cloud companies get, they make up a relatively small portion of overall software spending. Gartner says cloud and software-as-a-service offerings will account for only 16 percent of the enterprise software business by 2015.
Up Next