Black Friday Fatigue? Load Testing Can Save Your Cyber Monday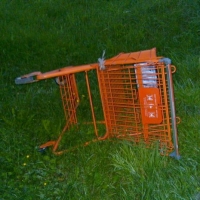 While the numbers are still coming in for just how many people braved the weather and angry mobs to score Black Friday bargains this year, one retailer reigned supreme online: Amazon.
TechCrunch reports that Amazon was the most visited online retailer, and they had the "highest year-over-year visitor growth rate among the top five retailers." Amazon's competitors did use 2012 to create powerful new apps not only to encourage increased spending during the holidays but also to entice shoppers to physically visit their stores.
Footage of stampeding shoppers and near riots may dominate the news during the Thanksgiving holiday season, but the fact that online Black Friday spending topped $1 billion is a far more impressive event.
As holiday spending and the cost of goods seemingly increase year after year, $1 billion almost loses a bit of luster until learning that mobile commerce startup Branding Brand recently noted that this is a 120 percent increase in sales from just last year.
With many retailers offering exclusive deals on Thanksgiving Day, Thursday sales increased 200 percent over the same day a year ago.
Many consumers turn to online sales for exclusive deals, like those from online-only retailers like Amazon and eBay, but others are increasingly shopping from home or, more specifically, from their mobile devices, due to what's being called "Black Friday fatigue."
After watching this time-lapse video of three different Wal-Mart stores on Black Friday, "fatigue" is somewhat of an understatement and certainly makes the case for many to shop from home next year, even if they've taken part in this madness in years past.
So how will the world's largest online retailers handle the expected rush of Cyber Monday? Their hope is that the day goes more smoothly than it did in 2011. Katherine Slattery of uTest recently was asked this questionand pointed out, "While a live website load test with users hitting the site on different browsers in different parts of the world costs money, the cost of a Cyber Monday crash is far, far greater."
Companies like Rackspace and SmartBear, among others, put out helpful load testing tips for retailers in anticipation of the record-breaking holiday season.
For those of you who used retailer mobile apps over the holiday, did you experience any glitches or downtime? How many of you also hopped online on Cyber Monday? Report your rants or raves in the comments section below!
Up Next