HTML5 November Roundup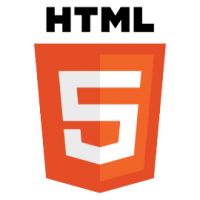 There's no doubt that HTML5 is gaining prominence in the developer community. In this roundup, we learn that a new survey shows developers planning to use more HTML5 in their jobs, Wikipedia is getting an HTML5 video player, and a popular Japanese mobile gaming company is betting on the markup language to boost sales.
And the Survey Says: Developers Love HTML5
Software development company Telerik, maker of the mobile app creation tool Kendo UI Complete, released an interesting new survey of developers that details just how rapidly HTML5 is growing in the workplace. Of the 4,043 software developers who participated in the survey, 82 percent said that HTML5 will play an important role in their jobs within the next twelve months. 
Telerik is saying that these findings directly contradict an August report by IT research firm Gartner, which claimed that widespread industry adoption of HTML 5 will take place in five to ten years.
John K. Waters of Application Development Trends writes that this survey is "further evidence that HTML5 is gaining ascendance." Apparently, Waters happened to have recently chatted with Michael Swindell, senior vice president of software tool company Embarcadero, who said that he foresees HTML5 becoming "perfectly appropriate for a Facebook type of app on the mobile device."
Wikipedia Finally Gets Video, via HTML5
The Internet's most famous open source encyclopedia finally has a video player. GigaOm is reporting that the Wikimedia Foundation has added a new feature, based on HTML5, that will allow users to post video content to articles on the site. Of course, as Digital Spy writes, users will not be able to simply upload a video as they would on popular video-sharing sites like YouTube. Instead, the user must abide by the rules of licensing laws and have their videos pass the Wikimedia Commons test.
According to GigaOm, Wikipedia has been trying to launch a video player for quite some time but was slowed because Wikipedia doesn't use an outside service to host media content. Now that the website has the ability to properly host videos, it remains to be seen just how Wikipedia's collaborative approach for article editing will translate to video postings.
Japanese Gaming Company Plans to Add Support for HTML5
Gamasutra posted a noteworthy account of how Gree, a popular Tokyo-based mobile gaming company, plans to "add support for HTML5 games to its 200 million-user-strong Gree social platform, allowing customers to play games entirely within a web browser."
What makes this bit of news interesting is that Gree is hoping to bypass the Apple App store as well as Google's own mobile marketplace by allowing users to play the company's games directly from a web browser rather than having to download an app. Mobile marketplaces like the Apple App store can siphon profits from gaming companies by taking a 30 percent cut in each sale—something Gree wants to avoid.
Are you a developer who loves HTML5? Let us know when and how your organization is diving into HTML5 by adding your comment below.
Up Next