Recruiting Special Ops Code Slingers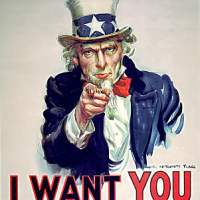 When you think of deploying skilled military personnel to prevent devastating attacks on national security, which American special ops group pops into your mind? SEAL Team Six? Delta Force? How about "patriotic computer geeks" from a Cyber Reserve instead?
Indeed, computer software engineers may well be called upon to volunteer to sling code for their country in the near future.
A report from Reuters suggests that the United States Department of Homeland Security is considering establishing "a 'Cyber Reserve' of computer security experts who could be called upon in the event of a crippling cyber attack."
Malware attacks are a growing concern in government circles. In a speech on cyber security to the Business Executives for National Security on October 11, 2012, in New York City, Secretary of Defense Leon Panetta told the audience:
When people think of cyber security today, they worry about criminals who prowl the Internet and steal people's identities, sensitive business information, or even national security secrets. Those threats are real and exist today. But the even greater danger facing us in cyberspace goes beyond crime and it goes beyond harassment. A cyber attack perpetrated by nation states or violent extremists groups could be as destructive as the terrorist attack on 9/11. Such a destructive cyber terrorist attack could virtually paralyze the nation.
Department of Homeland Security Deputy Secretary Jane Holl Lute told Reuters she hopes to have a working model for a Cyber Reserve within a year. Initially, members will come from a pool of retired government employees now working for private companies and later may draw from experts outside of government.
Which begs the question, what type of uniforms would be appropriate?
Up Next