Why Mobile Apps Are Contributing to Software Quality Degradation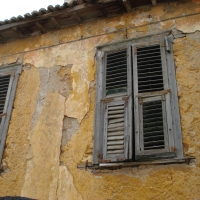 It has long been a gripe of the testing community that software testing is often overlooked and undervalued. Teams get products late and are expected to make the original release date, which means testing is often short changed. But now entering the scene are a few new factors—one of which is the rise of mobile apps—that are also challenging software quality.
The advent of mobile apps has opened the world of development to an unprecedented number of people. People without a formal development or testing background are creating apps because they have an idea, and app creation is fairly accessible. This is awesome and injects a wealth of outside ideas into the field. But it is also the reason mobile app quality is so hit and miss.
Bob Binder, president of System Verification Associates, pointed out in a uTest Testing the Limits interview that many mobile apps are created by individuals, rather than companies or development houses. Binder calls these people "app artisans." In the interview, Binder comments:
App artisans often have a good intuitive sense of 'coolness.' But they don't as often have an appreciation of how easily dependencies and oversights can lead to both annoying and catastrophic bugs. And, they don't know how to be systematic in searching for these bugs.
Even professionally produced mobile apps are lacking in quality when compared to other software. The iPhone was released five years ago, but many companies still regard mobile apps as a lesser medium.
"The mentality around mobile testing is, 'Most of the app should work. What's the big deal if there are defects?'" Steve Woodward told TechTarget.
Because these companies are already behind when it comes to mobile apps, they are sacrificing application testing in their rush to market. The 2012–2013 World Quality Report—produced by HP, Capgemini, and Sogeti—found that currently only 31 percent of the 1,500 enterprise-level businesses surveyed formally test their mobile apps.
"Enterprises seem to have been caught by surprise at the speed by which mobile application adoption has taken place," said Murat Aksu, vice president and global head of HP Alliance for Capgemini, in Network Computing. "We're finding enterprise quality assurance teams are falling behind. They're not carrying out an end-to-end process that includes testing for functionality, usability, performance, and security concerns."
And the numbers don't get much better when broken down by testing type.
To learn about the other factors challenging software quality, read the full post on the uTest Software Quality Blog.
Up Next