Happy First Birthday to the Raspberry Pi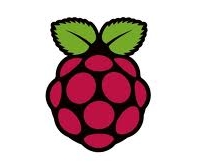 It's a little surprising that the Raspberry Pi, the $35 credit-card-sized, single-board Linux computer, is only turning one-year old this February. Embraced by children and adults alike worldwide to tinker and play with, Raspberry Pi has been used in far more applications than the machine's creator, Eben Upton, ever dreamt.
Upton recently told ZDNet, "We honestly did think we would sell about 1,000, maybe 10,000 in our wildest dreams. We thought we would make a small number and give them out to people who might want to come and read computer science at Cambridge."
ZDNet reports that 700 thousand units have been sold, but others state the total sales are likely to be more than one million. Upton's original goal may have been for children to learn how to code at a young age, but the Raspberri Pi Foundation estimates that only around 20 percent of the computers are being used by kids.
Why are the remaining 800 thousand Pis being used by adults? In addition to the computer's amazingly low cost, it's likely due to the DIY culture that's been growing for years, creating a perfect environment in which something like the Raspberry Pi can flourish.
MyBroadband points out that "People, young and old, want to get their hands dirty again. After decades of being cut off from the simple joy of making things, people are returning to brewing their own beer, baking their own bread and sewing their own clothes."
Making your own beer and clothes, while creative and thrifty, doesn't actually come close to what developers of all skill levels are doing with the Pi. MyBroadband continues, "These backyard inventors have already created hundreds of applications for the Pi—from baby monitors to remote control LEGO cars and music synthesisers. To add to that a Parisian non-profit organisation is using Raspberry Pis to monitor airborne pollution in their city."
MAKE Magazine put out a list of their favorite Raspberry Pi creations of the past year, and they are very impressive. But as is the case with anything created last year, they'll likely not hold a candle to what we'll see in 2013.
Do you have a Raspberry Pi? If so, what have you been able to create with it? Let us know in the comments section below!