Hiring Technology Product Managers: The Latest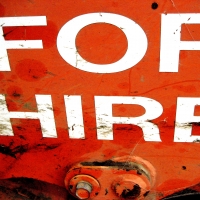 Rich Mironov published an analysis of how companies are posting requirements for hiring new technology product managers in the US. In addition to Rich's great insights, there is a fantastic discussion in the comments where several product management thinkers chime in on the conversation.
When it comes to what makes a good product manager, there's been a lot of discussion over the years about the importance of domain expertise vs. experience in the craft. Both are arguably valuable, but if you could only have one, which would you prefer?
The product managers in the conversation generally agree: Learning a domain is easier than learning the skills of product management. Given that, there would be a bias toward skills in the role rather than toward someone who knows the industry. However, hiring managers (or HR people using cookie-cutter templates) continue to stress domain expertise in their postings.
I'm reminded of a quote from a college basketball coach: "I can teach them to play basketball. I can't teach them to be tall." For product management roles, the equivalent would be: "I can teach them the domain (what I already know). I can't teach them how to be product managers."
What Rich's analysis finds is that companies are looking for product managers who have both. These are very rare folks. Rich labels them unicorns. His point: Those expectations are unrealistic.
Eighty-eight percent of the postings required domain experience, while only 76 percent required product management experience. The analysis also looks at requests for skills in specific technologies, great communication skills, etc.—the generic table stakes of being part of an effective team. 
A surprising twist—not a single posting identified product management certification as a criterion.
A recent Harvard Business Review article encourages us to treat everything as a case study. That's exactly what Rich has done. Instead of continuing the ivory tower debate on how things should be, he takes a step back and gets some measurements of how things are. This is a good reminder that when you're market driven, you need to base decisions on how the market actually is, not solely on how you believe the market should be.
If you want to be innovative or disruptive, or anything but mediocre, you cannot ignore how things should be. You have to combine that with a perspective that is informed about how your market behaves today if you hope to succeed in leading your customers to how they should behave tomorrow. You have to bring them along with you.
Developing domain expertise is a catch-22. You cannot enter a new domain with expertise, so what should you do? One suggestion—research the domain enough to form an understanding of how things appear to work; then identify analogs in industries that you do know well.
From that knowledge base, you can form hypotheses about the new-to-you industry. Attempt to validate those hypotheses in your interviews. Conveniently, this demonstrates your product management skills while demonstrating how quickly you can learn the domain.
Up Next