Apple Announces 45 Billion Apps Downloaded, $9 Billion to Developers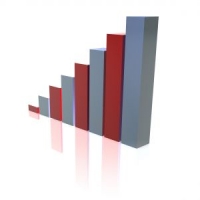 Apple announced in its Q2 earnings call to investors this week that app downloads have passed the 45 billion milestone, only four months after hitting the 40 billion downloads mark in January. That means 800 apps were downloaded per second during the second quarter, for a total of nearly 70 million downloads a day.
To date, Apple has paid out to developers more than $9 billion—half of that in the last year alone. (CEO Tim Cook just announced in February that the company had paid $8 billion to developers, which was already a $1 billion increase over January.) CFO Peter Oppenheimer noted during the conference call that Apple is now paying developers more than $1 billion per quarter.
If Apple took its usual 30 percent cut from the sale of apps, the company has made about $3.9 billion directly from the App Store. Its earnings for Q2 were $43.6 billion in revenue, with $9.5 billion in profit. The company sold 37.4 million iPhones and 19.5 million iPads during that time.
The second fiscal quarter brought record earnings for iTunes, with a revenue of more than $4.1 billion, up 30 percent year-over-year.
Meanwhile, Apple's iCloud service also has experienced steady growth, climbing to 300 million users this week. This number is up from January by about 50 million—a growth of 20 percent this quarter.
There are 850,000 iOS apps total, with 350,000 apps designed for the iPad alone. Apple's digital storefront includes music stores in 119 countries with 35 million songs, movies in 109 countries, the iBookstore in 155 countries, and the App Store in 155 countries.
Up Next