Google to Launch Free HTML5 Web Development Tool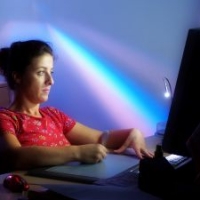 Google is preparing to launch an HTML5 development tool called Google Web Designer for "creative professionals." The company says the new service will let these professionals "create cutting-edge advertising as well as engaging web content like sites and applications—for free."
The announcement was tacked on to the end of a blog post for Google's advertising arm, DoubleClick. Vice president of display advertising Neal Mohan wrote that Google Web Designer will be integrated with DoubleClick Studio and mobile advertising platform AdMob, and it will "help advertisers and publishers more seamlessly unlock the potential of cross-device programs."
The post says the development tool will be available "in the coming months," and according to a TechCrunch article, a company spokesperson said Google Web Designer will be a stand-alone product aimed at creative agencies and designers.
With Google Web Designer's roots firmly in advertising, there's the potential for brand promotion, ad-buying platforms, building native ads, and creating sponsored content. However, the service could also go in the direction of becoming a more streamlined replacement for Google Sites, where anyone with the knowhow could use it to create a webpage or web app.
In this realm, Google Web Designer has some established competition in easy-to-use website-building services such as Wix, which launched its HTML5 website builder more than a year ago, and SpaceCraft, which has offered an HTML5 tool for two years. It makes sense for Google to step into the ring, and some are speculating that the company is setting up its Web Designer to offer an alternative for displeased Adobe Creative users.
It may be a little early for that discussion, but it will be interesting to see what Google brings to the table to distinguish its service—other than it being free. Maybe the search-engine giant will help give websites created in its designer an edge when it comes to SEO.
Do you think Google Web Designer will be suitable for professional web designers? What features are you hoping to see? Tell us in the comments.
Up Next