Do You Want Facebook's Facial Recognition to Remember You?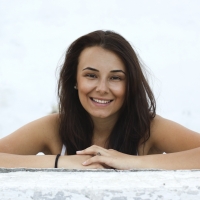 "I never forget a face, but in your case I'll be glad to make an exception." 
It was Groucho Marx who said that, but when it comes to the growing use of today's facial recognition technology, there are those who prefer that their face be forgotten, rather than be digitally recognized, remembered, and used in random applications that they may not be aware of. 
Facebook recently created a firestorm when the social media giant updated its privacy policies on its website, including this inflammatory nugget under "Proposed Data Use Policy: How we use the information we receive" about its automatic use of facial recognition technology on members' profile pictures:
We are able to suggest that your friend tag you in a picture by scanning and comparing your friend's pictures to information we've put together from your profile pictures and the other photos in which you've been tagged. You can control whether we suggest that another user tag you in a photo using the 'Timeline and Tagging' settings.
Facebook data mining from its users to decide which ads to serve isn't new. However, when it comes to using profile photos, including photos of children (which many of us include in our profile photo and albums), the responses in the comment section under the announcement were pretty much the same: "NO, absolutely NOT."
According to a report from PC Mag,
Facebook's updated Statement of Rights and Responsibilities and Data Use Policy come packaged with a number of required revisions to the company's governing documents, following last week's $20 million 'Sponsored Stories' settlement. Most notably, Facebook wants to turn users' profile pictures into an identification tool using facial-recognition technology for friends to tag users in photos.
Six major consumer privacy groups, including the Electronic Privacy Information Center, the Center for Digital Democracy and Patient Privacy Rights, have requested in a letter to the FTC that the agency act to prevent Facebook's changes to its data use policies, stating that "The changes will allow Facebook to routinely use the images and names of Facebook users for commercial advertising without consent." 
Are there alternatives? In an article that appears on Slate, "We Post Nothing About Our Daughter Online," one family chronicles their steps to protect their child against "facial recognition, Facebook profiling, and corporate data mining"  by opting out and not creating digital content in the first place.
What do you think? Is facial recognition by Facebook efficient use of the latest technology or is it kinda creepy?
Up Next