The Pros and Cons of In-House Web Developers and Design Agencies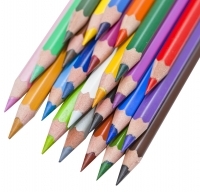 When it comes to marketing its business today, a company's online identity is one of the most important investments it can make. Along with the many choices a company has when planning out its direction, digital presence, and website design is the decision of who should be chosen to do the work.
Should you go with an in-house web developer or an outside agency? The employees you have at your disposal, how much money you're willing to spend, and the type of work you're hoping to get out of the partnership all influence this decision. There are pros and cons to both using in-house talent and outsourcing to an agency.
One obvious advantage of going with in-house designers is that it's a cost saver. According to data from a survey of businesses that recently redesigned their websites, the businesses that used outside agencies paid more than twice as much on average for their redesigns than the businesses that opted to manage the work in-house.
Of course, what that data doesn't reflect is the caliber of the sites and the businesses' satisfaction with the results. What good is saving money if you're sacrificing quality? A company must honestly evaluate its employees and their capabilities if it intends to handle web design work in-house. For instance, rare is the person who can build a superior site single-handedly. Most people are talented graphic designers or excellent coders—but not both. If in-house designers are your pick, make sure employees have the necessary skills.
Another determining factor can be the length of your project. If you're a startup business building your first website or if you need a one-time redesign, an agency may be the way to go. But if you're going to have an ongoing need for web development and maintenance, it could be more helpful to have your designers secured full-time.
Another element of the decision that is harder to quantify has to do with responsibility and personal investment. Manpreet Singh, president of startup Seva Call, said it best to The Next Web:
Agencies are like baby-sitters. They take care of the project, but they have no love for it. In-house developers are like surrogate mothers. They have a sustained and intrinsic sense of responsibility for the project (i.e., your baby) and grow to love it as their own.
It's that personal level of ownership when it comes to their work that leaves most developers with a preference for either working at an in-house design department or at an agency. When you're in-house, you become familiar with your company's product and can always be striving to make it better. When you're with an agency, you get the opportunity to work on many different products and can flex your creative muscles. As in the debate for companies looking to hire, there are advantages and disadvantages to both scenarios.
Do you prefer employing in-house talent or utilizing the resources of an agency? Which have you worked for, and which do you like better? Tell us in the comments.

Up Next