Will This Be a Record Year for Foreign Tech Workers Requesting Visas?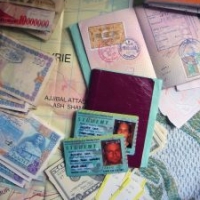 Being able to work in the high-tech industry in the United States is still a dream for many people worldwide. Whether this means getting a US employment visa while working a job overseas or pursuing a degree in the US with the goal of entering the industry post-education, the H-1B work visa application window that starts on April 1 each year is an anticipated time in the technology marketplace.
The inflow of applications and the expiry of the available quota of visas—sixty-five thousand annually, with an additional twenty thousand for those with advanced degrees—is closely looked at each year and is even considered partially representative of the health and economy of the IT job market in the US.
An open and often debated question is whether this immigrant workforce eats into the jobs of US citizens, but newer reports are saying that such visas do not affect jobs for Americans. In fact, in some cases, hiring skilled foreign workers creates more company job openings.
Traditionally, consulting firms such as Infosys and Wipro have taken a large share from the allotted H-1B visa pool, but product companies such as Microsoft have taken a strong hold recently. After a lull around 2008, the visa application process has steadily picked up steam in the past five years, and this is expected to be a record year for the number of applications received.
Consequently, experts suggest that the application process will be much tighter and more stringent this year than in the past, including more applications receiving a request for evidence, a call for more paperwork, or a closer match between the applicant's education and the job position. These stricter requirements make complete sense from the standpoint of the US Citizenship and Immigration Services as it strives to maintain the sanctity of these H-1B visas due to growing external demand and internal pressures of not compromising jobs for citizens.
Discussions are ongoing about increasing the H-1B quota; however, with a job market that is still not fully recovered from the recent recession, the path for such reforms is not an easy one.
The first week of April will be important to see how many applications come in, how soon the quota is used up, how many and what kinds of requests for evidence are raised, and whether 2014 will be a record year in any of these categories for foreign workers attempting to get H-1B work visas.
Up Next