Exploring the Role of Emotions in Software Testing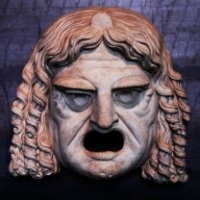 The role human emotions play in software testing continues to be an ongoing topic of discussion in the IT world. Although formal processes and techniques bring objectivity into the testing effort, the emotional factor cannot be left out.
This introduces subjectivism, which means that depending on the emotions of an end-user at the time of software usage, the usage patterns and flow will vary. This is a very tricky area to cover in software testing, especially when the tester is scrambling for time to even cover the basic workflows.
When we talk about emotions in software testing, there are three parts to it: testing for any given software, keeping in mind the end-user's emotional state when using the software; testing for software that gauges the end-user's emotions; and testing for software that has been built with emotions.
The first of these three is still most prevalent. Testers, especially as part of usability testing, have long attempted to keep in mind the end-users and their emotions. An often prevailing question is how to bring this valuable emotional piece into test techniques such as test automation. Experts have suggested usability test matrices that incorporate end-user emotions and how to optimally account for them in test efforts.
As app development gains popularity, several apps capable of reading an end-user's emotions have been created. The practical usage of these apps may not be very high, but they can be used in conjunction with usability studies to understand the user's emotions and how he uses the application when a certain emotion is dominant. If these apps can be successfully used in this manner, they can go a long way in assisting the tester in usability testing.
Finally, a new emerging category is software being built with emotions. At the E3 gaming conference held recently in Los Angeles, Electronic Arts introduced its latest titles. Its games have characters with emotions built in. So, when the gamer plays the game, he will be playing with characters that are almost a replica of a human being with similar emotional quotients. On the one hand this could be great entertainment for end-users, but these games can also be useful aids for testers to play with to improve the "emotional" angle of their testing skills.
There are still a lot of gray areas when it comes to any of these three aspects of emotion-driven testing, but with an increasing number of offerings at play, two things are certain. First, better aids are now becoming available to sharpen a tester's skills, taking the emotional intelligence factor into account. And second, emotional intelligence in testing is no longer a tactic that is simply nice to incorporate. It will soon become a mandatory and differentiating angle in an organization's quality portfolio.
Up Next