Microsoft's Cortana Assistant Using Bing to Predict the World Cup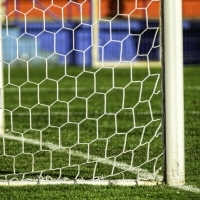 There are more important questions to ask Microsoft's Cortana software than "What's the meaning of life?" and "What should I eat for lunch?" With the World Cup in full swing, the program is making use of the Bing predictions engine to determine the outcome of key World Cup matchups.
Surprisingly, the vocal application has found a great deal of success since making its picks public. The application put faith in Brazil, Colombia, the Netherlands, and Costa Rica—with all of those teams winning their first elimination games.
The most successful forecaster prior to Cortana? Paul the octopus, who correctly predicted the outcomes for all six of team Germany's matches back in 2010. But now that the aquatic creature is no longer with us, Cortana is the new go-to predictor of all things "fútbol."
Of course, there's a little bit more number-crunching behind Microsoft's prediction software than Paul's system of putting food into glass cases depicting the flags of two opposing teams. This new program evaluates the strength of each team through win/loss/tie records (adjusted for location), playing surfaces, weather conditions, injuries, data from prediction markets, and a handful of other metrics.
Simply put, there's math to back up the bold claims. The prediction system is just another piece of functionality added to Cortana thanks to Microsoft's bimonthly updates that range from straightforward tweaks to fresh applications.
Microsoft updates Cortana this often to keep it culturally relevant, as her constant chitchat would likely grow old if current events weren't taken into account. Where Apple's Siri is best for hands-free phone calls and text messaging, Microsoft's competitor provides additional quips and responses to keep you engaged.
It's not a fool-proof method, of course, and plenty of people are actually rooting against Cortana. The Bing-powered service has the US falling to Belgium in the round of sixteen, so Americans are hoping that Microsoft's calculations are off in this particular case.
Up Next