Quality Principles for Today's Glueware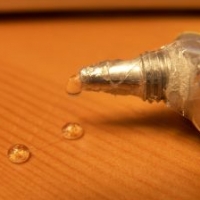 Julie Gardiner, a principal consultant and head of QA and agile for Redmind, understands our communication issues. We're always texting, Tweeting, or posting about what's happening in our lives and the world at large, but are we effectively communicating our thoughts? Is our multitasking culture—where we can Tweet and walk and talk all while eating a sandwich—jumbling the message?
Gardiner sees the complexity of messages in the world of testing and argues that we must do a better job communicating. In her keynote, which was the first of STARWEST 2014 and packed to the walls with attendees, Gardiner explained the benefits of communication when it comes to battling for better testing and software with a manager.
How things are done within a company, though, are often determined by the manager's point of view. The manager is looking to create an IT solution that adds business value and is both easy to maintain and effective. If the cost of purchasing this software is much lower than the cost of in-house development, it only makes sense for the manager to outsource.
But the easy answer isn't always the right answer. More often than not, outside resources don't meet quality standards, so it takes additional testing and funds to bring this purchased software up to snuff. It's an inefficient solution, so what can we do to make external software better tested and more effective?
When your company uses external software, Gardiner encouraged be a selection process. Before choosing the product, you need to create acceptance criteria. What's the backup? What are the requirements, and does this product meet these requirements? You need to talk to a QA representative in order to match your needs with the outside software's capabilities.
During the actual project, it's vital to make sure the criteria was actually met—and that shouldn't be unreasonable. If the software isn't what you discussed, you've now taken on an additional workload and a medley of risks. The bug tracking needs to be seamless and overall, the software should be exactly what you discussed.
There's always an ideal situation. You should be able to integrate as you go, see regular intervals of business process testing, and have earlier incorporation of integration bugs.
Of course, this software utopia isn't easy to achieve. Managers are multitasking and often uneducated in your area of expertise, so a culture change might be required in order to accomplish your goals. Testing is expensive and often difficult to justify to a manager who doesn't quite grasp its empirical value. Because of that, it's your job to explain that value.
Report how much your company can save if effective testing and better practices are adopted. Demonstrate a test's effectiveness. Use a style of language that managers understand, and if you can prove that money will be saved, fight to transfer that capital into improved environments and automation.
If you want to focus on the risks and how better practices will reduce said risk, that's one way to tackle things. If you'd prefer to stick with business benefits and avoid the possibility of the word "risk" scaring away your managers, that option's also there.
Gardiner pointed out that "information is actually giving out, and communication is getting through," which is a quote by journalist Sydney J. Harris. In order to receive greater vendor-supplied software or include test professionals within the software evaluation in order to create a better in-house solution, you need to communicate. You need to explain the business value of better products and practices to your managers. You need to communicate with your desired vendors and come to a compromise on the software's capabilities.
Managers are constantly multitasking and worrying about tasks outside their expertise, so it's up to you to explain why you need what you need. Gardiner encouraged her audience to take the time to elucidate on the value of better software. The benefits are priceless, both for you and your team.
Up Next