The Changing Dynamics of Online Shopping for the Holidays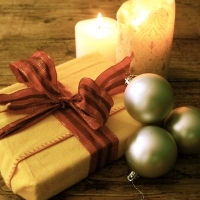 Online shopping bonanza days are increasing in number by the year. The original Cyber Monday, the online equivalent of Black Friday, is now joined by events such as Big Billion Day in India and Singles' Day in China.
Every time a certain market gears up for a peak-load online shopping day, one of main things closely watched is the application's performance. Was it available without any downtime? Was the response time acceptable? Did the pages load fine? While this information is the main focus for an otherwise stable application, there is increasingly more finesse involved.
For example, Amazon is expected to make as many as eighty million product price changes a day during this holiday season to address various points, including staying competitive among other online retailers, giving the best deals to customers, and adjusting margins for partners in order to stay profitable amidst all the price markdowns. This puts a lot of pressure on other online retailers to match prices.
Predictions for 2014 have set very high expectations for the coming days. While Black Friday tops the list in terms of sales turnover in the US and Cyber Monday is still a distant second, the latter is growing significantly year over year, and it is expected to grow 15 percent this season over 2013's.
Other online retailers, including Walmart, Best Buy, and Toys "R" Us, are all gearing up to beat each other in offering creative and compelling deals to bring in the most users and most conversions. Managers of these large outlets are being empowered to handle on-demand price changes in line with these requirements, and it is obviously no easy feat. The product categories alone number in the thousands, and if you consider the number of products in each category, the list can very soon become mind-boggling.
The online shopping season brings stress not just for the retailers, but for end-users, too. It takes developers and testers months of planning and execution to prepare and stabilize an application for the holiday season. From an end-user's standpoint, the trend is moving toward shopping around first before actually shopping, which can also take a lot of time and meticulous research. Let's watch what is in store for this shopping season.
Up Next