Own Your Career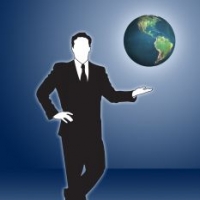 One of my great mentors was fond of saying, "Just own it." It simply means to take responsibility and be accountable for your actions, both current and future.
As I survey my career journey, there are times when I've followed this advice, but far too many times I've ignored it and became complacent. This was especially true when I found myself working for several great companies in roles such as tester, testing manager, and even senior vice president of quality and test. Who would want to think about needing to plan your next professional move in the midst of all the challenging, rewarding, and fun work while collaborating with a wonderful group of colleagues and delivering stellar results to customers?
Of course, all of us have experienced both the great and the not-so-great in our professional journeys. On the not-so-great side is when you are being downsized. Having dealt with this twice during my career, I have come to understand the critical nature of always being prepared to move on. I have made a habit of asking myself at least once a month, "If I were asked to leave or wanted to leave this position today, am I prepared?"
This is so very critical in today's dynamic environment. Gone are the days when companies employ people for a lifetime—or when employees want to stay with the same company forever.
Here's my take on a few of the software testing industry dynamics today.
As we move from traditional to agile methods, our roles change, and as a result we must acquire additional knowledge and skills.
The "Internet of Things," wearables, mobile and embedded technology, cloud, big data, robotics, and even holographic applications are where the action (and the jobs) will be. Get experience in one or more of these areas.
Regardless of your view on the value of technical and professional certifications, hiring managers will continue to look for these qualifications as a starting point in selecting candidates.
Hiring organizations, both public and private, expect new hires to hit the ground running, and there is little tolerance for an extended learning period.
In some organizations, employers are investing less in employee development. This means we must proactively define and implement our skill development plans at our own cost and on our own time, if necessary.
Professional networking remains a crucial element in our career journeys. Even if you're currently in an awesome job, you must not allow your professional network and industry contributions to the community go stale.
I'm certain you can think of others. Feel free to add your perspective in the comments section below.
My overarching encouragement is to be constantly in touch with where our profession is headed and set a defined path for being prepared for your next role, whether inside your current organization or at a new company.
This is your moment. Own it!
Up Next