The New Me Generation: Millions of Millennials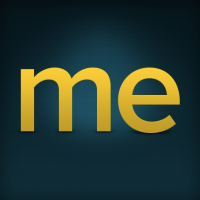 Which age group gets the dubious honor of the title "Me Generation?" Baby boomers, it's time to pass that torch you've lugged around for decades. It's now in the hands of those millions of millennials—along with their smartphones.
This year, the number of self-centered millennials is projected to finally overtake the self-centered baby boomers. While there's no universal consensus on the classification of a millennial, a pretty good guideline is those born 1981 to 1997 (currently aged 18 to 34).
According to the Pew Research Center's tabulations of the latest US Census Bureau projections, there will be approximately 75.3 million millennials in 2015, surpassing the estimated 74.9 million baby boomers born 1946 to 1964. As customers, employees, and contract workers, the sheer number of millennials makes them a force to pay attention to as they approach their prime spending years.
A report from the White House Council of Economic Advisers captures some key economic facts that make the millennials unique. Consider:
Millennials are now the largest, most diverse, and educated generation in the US population. 42 percent identify as a race other than white.
Millennials are the first generation to grow up with the Internet.
About 61 percent of adult millennials have attended college, and more have a college degree than any other generation of young adults.
Millennials value community, family, and creativity in their work, along with the role that they play in their communities.  
Think with Google's "The Millennial Edition" offers some more pithy insights. How do you reach them? Try their smartphone. Of course. But don't call—text. They're also twice as likely to be watching video on their smartphone than on a TV. They grew up playing video games, and gaming is not only something they do, it's something they watch on YouTube.
While some may feel they have a reputation as being self-absorbed and entitled, ClickZ says millennials are looking for meaning in their job—not just a paycheck. Share your company's overall mission, and give them a reason to come to work.
Even if you don't fit the age demographic, you too might be a millennial. Take the Pew Research Center's quiz: How Millennial Are You? You may be more of a millennial than you think.
Up Next