IoT and Security: The FTC Will Pay $25,000 for Your Solution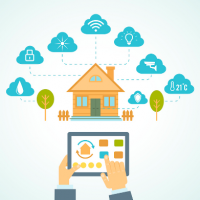 Thermostats, coffeemakers and toasters, appliances, doorbells and light bulbs, home security systems, even baby monitors and puppy cams are just some of the connected devices found in today's smarter homes, thanks to the increasing popularity of the Internet of Things. Connecting our everyday devices to the Internet promises to make our lives better.
"Alexa, can you help with this murder case?" As reported by CNN and numerous media, Amazon's virtual assistant "Alexa" may even be required to provide data that may help solve a murder, thanks to IoT.
But there is growing concern that all this convenience via connectivity comes with a higher price than we may be prepared to pay.
Is security for Internet of Things technology adequate? Really, common sense and your local police department warn that you don't let strangers into your home. It's not surprising that inviting numerous IoT-enabled devices into our lives will eventually result in a security breach.
The FTC recognizes there are indeed security issues surrounding IoT. With the goal of making IoT devices more secure, the U.S. Federal Trade Commission announced a competition—the IoT Home Inspector Challenge—that is open the public. The contest calls for a technical solution or tool that consumers can deploy to guard against security vulnerabilities in software on the IoT devices in their homes. The tool could be a physical device, cloud-based, or an app. At a minimum, the tool should help protect consumers from security vulnerabilities caused by out-of-date software. Optional nice-to-have features would be those that address hard-coded, factory default, or easy-to-guess passwords.
The competition is open to individuals or teams. The deadline for registering and submitting entries is May 22, 2017 at 12:00pm EDT. The prize for the competition is up to $25,000, with $3,000 available for each honorable mention winner(s). Winners will be announced on or about July 27, 2017.
If you're interested, check out eligibility requirements and further details for the FTC IoT Home Inspector Challenge. 
Up Next