Transforming Your QA and Test Team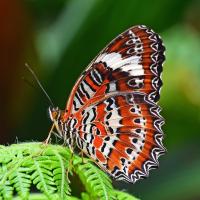 The role of the testing specialist is often questioned because software teams tend to look for members who can fill multiple roles. This has been exacerbated in the past few years by the growth of automation, which is often delivered by programmers. There are also many outsourced testing companies that provide on-site and off-site services as an alternative to full-time, in-house testers.
Are you often challenged to defend the need for professional testers in your company?
I think most of us are. We all have heard people saying that business people could do the system testing phase, that the functional coverage could be done by functional analysts, and you can get anyone from the street to test your mobile application. All other testing coverage could be executed by developers using test automation.
Will our profession disappear, or is it only badly recognized?
I truly believe that testing should be a well-respected career path. Testing professionals are essential to the success of technology projects. Delivering better, faster, and at a lower cost is not solely done with automation and development teams—testing professionals are here to stay and grow. But we have to fight for our place.
Project after project, the teams grow, the projects get bigger and more complex, and technology is evolving, but the testing team's skills and methods stay the same. They use the same test cases and the same approach, and they struggle with the workload and number of test cases to execute delivery after delivery. The explosion of web and mobile application development is creating an urge to change that. It could be a do-or-die situation.
Every testing manager, testing lead, and testing professional has to focus on positioning their QA and testing group as a strategic team with a strong partnership within IT departments in order to contribute to the achievement of the enterprise's objectives. A team composed of skilled professionals who are proud of their competencies will be well worth the added value they bring to the company.
Sophie Benjamin is presenting the session Transforming Your QA and Test Team at STARCANADA 2017, October 15–20 in Toronto, Ontario.
Up Next