The Need for Well-Formed, Creative Minds in Software Testing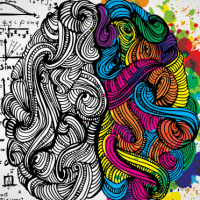 A Ted Talk by Dr. Shashi Tharoor a few years ago on "A well educated mind vs. a well formed mind" gave a range of data points that we can all relate to, especially in the field of software testing. The talk was about how education easily takes care of filling our minds, but education also needs to work toward forming our minds well by sowing the seeds of innovation and creativity early on. Tharoor challenges the need for a well-filled mind with mere data points, as we live in today's age of digital revolution where information is immediately available online.
So what is the need for sheer knowledge acquisition as opposed to skills? He talks about how organizations are having to conduct classes for newly hired employees to train them on the needs of the job, because their education has not fully equipped them for the field. At the core is the missing element of innovation and creativity with an intent to question the status quo in all walks of life—educational, societal, and professional.
A need for creativity and innovation is felt in the world of software testing more than ever before given how dynamic and fast-paced it has become. With so many changing technologies, a multitude of people in product and non-product groups to interact with, and user and competitor landscapes to explore, a tester's job calls for newer and better ways of accomplishing tasks on a daily basis. Automation is no longer evaluated by its return on investment—it has become mandatory among various quality attributes, empowering a tester to take on bigger and better bets around quality.
While there are many online tutorials and training classes to pick up automation tools skills from, automation training is one area that every organization should promote internally too, as it gets deeply into the DNA of the organization. Automation best practices, internal frameworks, and investments are all still very organization-specific, although open source has promoted industry-level standards and guidelines. Automation training cannot work on just a well-filled brain, the audience has to be trained on well-formed practices, enabling creation of robust automation solutions.
One of the core success traits of a tester has always been the need for creativity. Exploratory testing is a popular testing approach given the constraints of time and cost in the agile world and the value this type of testing provides. One of the keys for excellence in exploratory testing is creativity in thinking and designing test scenarios, test data, and user mimicking, among others. While discipline, communication skills, empathy toward end users, and ongoing learning are all important, if one were to ask..."What is the one attribute that differentiates a tester from the others?" The answer would be: "a well-formed, creative mind."
Up Next